It's a bird, no its an eggplant, no it's a footlong hot dog, no wait it's Motley Crue drummer Tommy Lee's p–is!
Tommy Lee's third leg seems to have made its glorious return to the internet on Wednesday…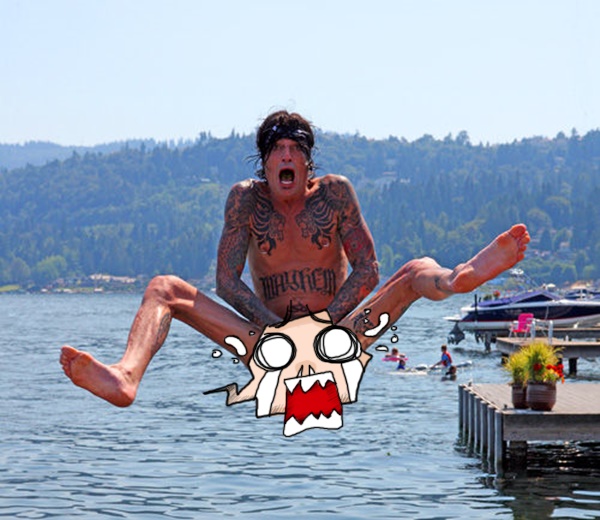 CelebNMusic247.com has the latest for rock icon Tommy Lee who is known for his incredible drumming skills with Motley Crue and his infamous 1998 sex tape with former wife Pamela Anderson.
It's been a minute since fans have seen Tommy Lee's large member standing erect for fun, well except for his wife, Brittany Furlan Lee.
However, it appears that Lee's Anaconda is back on the internet for all to see after the drummer posted a video that appeared to show his trademark footlong
According to PageSix, the celebrated member — which co-starred in Lee's acclaimed 1998 sex tape with former wife Pamela Anderson — looked to have popped up again, this time on resting up against the lips of his wife, Brittany Furlan Lee.
He captioned the picture:
These new Instagram filters are finally getting wood … I mean G?D!!!!!! ?? they finally gave me my own filter!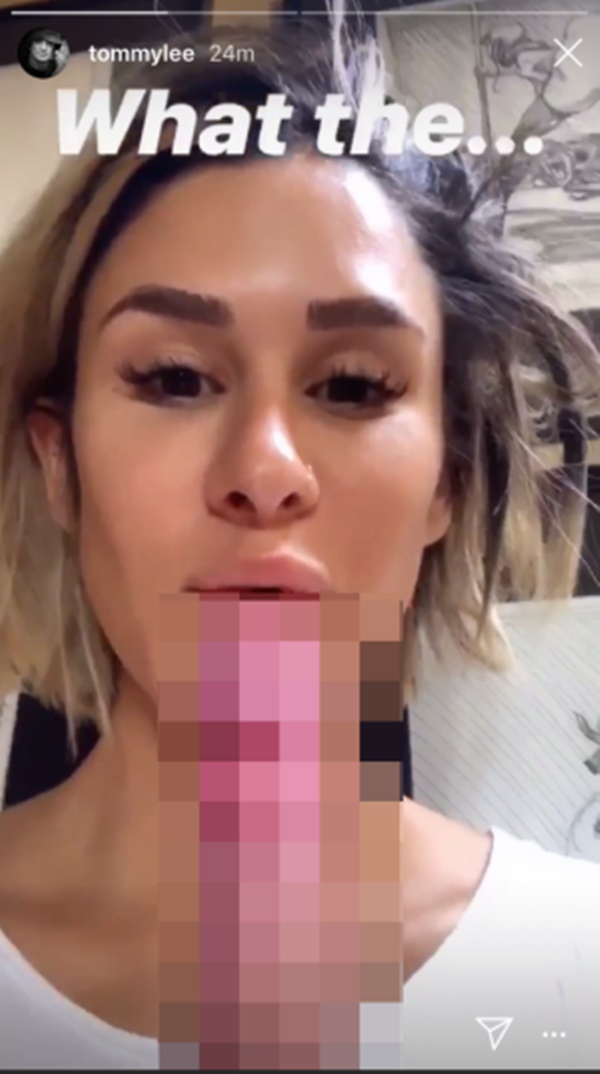 Tommy's p-nis was the breakout star of the first major celebrity sex tape and was ranked at number eight on Jezebel's list of "20 Famous Big D–ks," behind Wilt Chamberlain's.
A rep for Lee insisted the pecker in the picture was not Lee's, but some kind of "filter."
All I know is it's not his [penis].