TJ Jackson is music royalty, thee is no denying his family and when it comes to his uncle Michael Jackson, Tito Jackson son is now making his voice heard about the "Leaving Neverland" documentary.
Continue on to see what Michael Jackson's nephew TJ Jackson had to say about the "Leaving Neverland" documentary…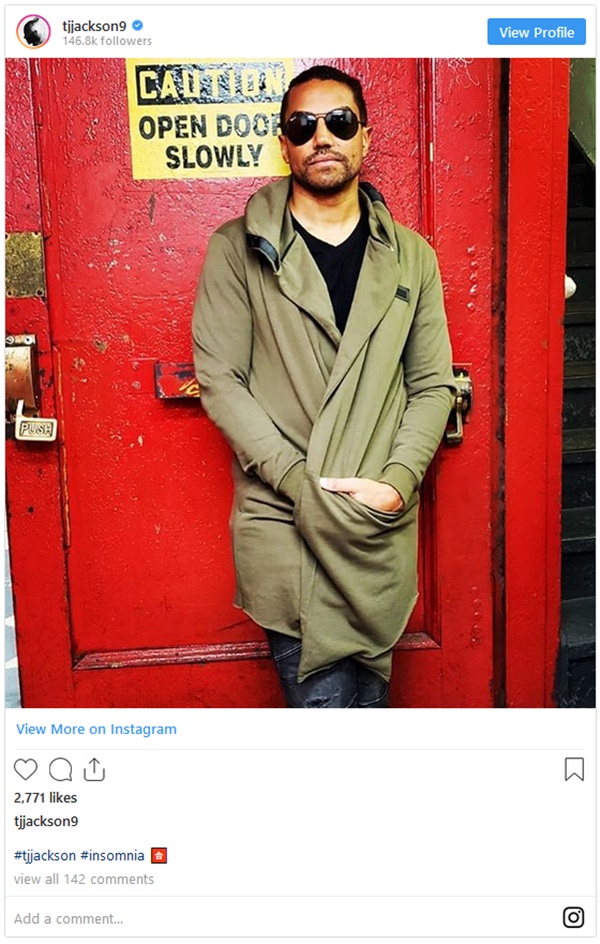 CelebNMusic247.com reports that in a new interview with AllHipHop TJ Jackson is weighing in on "Leaving Neverland."
TJ Jackson recently dropped his own solo single titled "Insomnia," which brings a positive light to what typically would ignite a negative feeling.
Which leads us to his feelings towards the "Leaving Neverland" documentary.
TJ Jackson tells the music blog the pros of growing up Jackson, "are you get to meet a lot of great people, people who have achieved a lot in life. You get to travel, you get to see great parts of the world. You get to learn about music and that's what I do, is music. It's a perk."
As for the cons, "people always ask you "how's this person doing?" Like you're supposed to know. "Where's Janet at?" I don't know where Janet is. [chuckles] Another is people sometimes pre-judge you. They think you're one way — without even knowing you, they think they know you."
Here is what we've learned:
When it comes to having an pop icon like Michael Jackson as an uncle he had this to say:
I don't see him… all my life, my time with him and experience, he was always just Uncle Michael. He really was humble and downplayed his achievements, I'm still learning about how massive he was. 'Cause all my time with him was as my uncle. He was amazing. He was always inspiring, always creative, and he was always teaching me.
As for his feeling towards the "Leaving Neverland" documentary, TJ had this to say:
It's trash. It's unfair. It's a dangerous precedent to just be able to defame and say whatever you want against someone who's no longer with us. I'm certain that if my uncle was here, we wouldn't be in this position because he'd be able to defend himself. He'd have so much, even more, because there's so much evidence out there that shows these guys aren't the truth. He'd have his own personal stash that would completely discredit them even more so.
He adds:
For anyone who has watched it, you must go online and at least do your research. Watch a YouTube video that shows their lies, it's only fair to.
Check out TJ Jackson upcoming song: