The cast Of 'Girlfriends' reunites for the first time to set the record straight on why the series ended.
Tracee Ellis Ross, Golden Brooks, Persia White, and Jill Marie Jones speak on 'Girlfriends' and what was it like to play out such controversial topics that are relevant today. Continue on to learn more as the Girlfriends Reunite to discuss the series and more…
CelebNMusic247.com has the latest from the cast of 'Girlfriends' which was one of the best shows on TV and seeing it end left a hole in television.
It is nice to see all the ladies reunite to speak about the series from all aspects of the responsibility to women of color and all women.
Each of the ladies, Tracee Ellis Ross, Golden Brooks, Persia White, and Jill Marie Jones were able to speak on each of the characters and how they were "ALL vocal" about their characters' voices would be heard.
Tracee Ellis Ross reveals that they were all unknown actresses, not paid well, and were not producers on the show.
Persia White touches on how bits of the character became more and more like her real-life self, but she is a single mom who "never loafed off anyone…and was not overly sexual" like the character.
The ladies speak on how the show ended and how Tracee Ellis Ross filmed the last episode during the writer's strike. It ended abruptly after the strike, and the network was one of the series that paid the price of "cleaning house" when it comes to series.
Ellis Ross explains that the Network didn't realize how important 'Girlfriends' was for the community.
Jill says that she left the series because she was green at the time and was NOT sure of her future as an actress.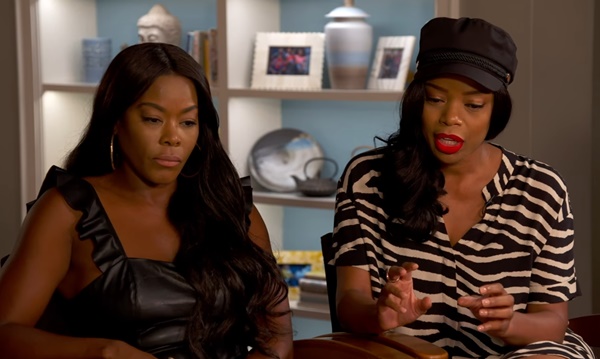 As for the rumors of beef that caused the series end is ALL LIES! There was NEVER a beef, the ladies are all still friends to this day.