It's only a matter of time this weekend before Kanye West goes on a RANT talking about The Game being disrespectful and to get Kim Kardashian's name out of his mouth. #SMH
Sorry to say, but we love The Game for this one, and let's be real she has a past with plenty of rappers and ballers. Read on to get the tea The Game rapping about his Kim Kardashian sex fantasies…
CelebNMusic247.com reports that you have to understand and appreciate The Game for his affinity for namedropping.
Like 50 Cent, The Game has a knack for putting individuals on blast with no remorse so it comes as no surprise that he is rapping about his sexual fantasies with Kim Kardashian.
This is why his merciless nature, have become staple elements of the West Coast legend. During a new music preview for his upcoming album Game puts his business in the public eye rapping about his kinky, pornographic fantasies with Kim Kardashian West.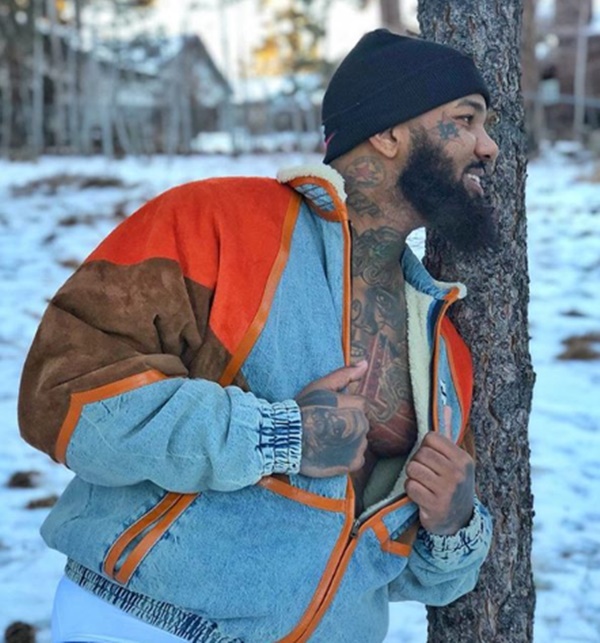 In a packed room of hip hop head, influencers and producers like Marcus Black (Love & Hip Hop Hollywood) Game raps along to snippets of his upcoming album.
I held Kim Kardashian by her throat, n***! I made her swallow my kids until she choke n***a!" It's unclear whether or not Game is drawing from a past life, or simply peddling erotic fiction, but we've already seen Kanye West go to great lengths to defend his wife's honor. For what it's worth, Game considers apologizing to Kanye in the same line, rapping "I should apologize cause Ye my folks, n***a!
One thing this proves is that Kim Kardashian continues to be one of hip-hop's most name-dropped women. The frequent, often sexually-charged disrespect is bound to bother the West family, especially Kanye West.
We will see how long it will take Ye to sound off. Until now, we can just sit back and absorb the Game's super soaker fantasy moments with Kim.
Despite, people having little to no respect for Kanye West's status anymore wouldn't you want to experience The Game thrust in the bedroom. Ladies, what do you think of Game? We would turn it up on him and have him sprung.
Here is more from his studio sessions: