On Tuesday, U.S. Marshals brought Daniel Hernandez, AKA Tekashi 6ix9ine to testify against gainst two men who are being tried in a RICO case against members of the Nine Trey Gangstas.
When it comes to Tekashi 6ix9ine he testified against Anthony Ellison and Aljermiah Mack, who are alleged members of the New York street gang. Read on for more details from Tekashi 6ix9ine Trial…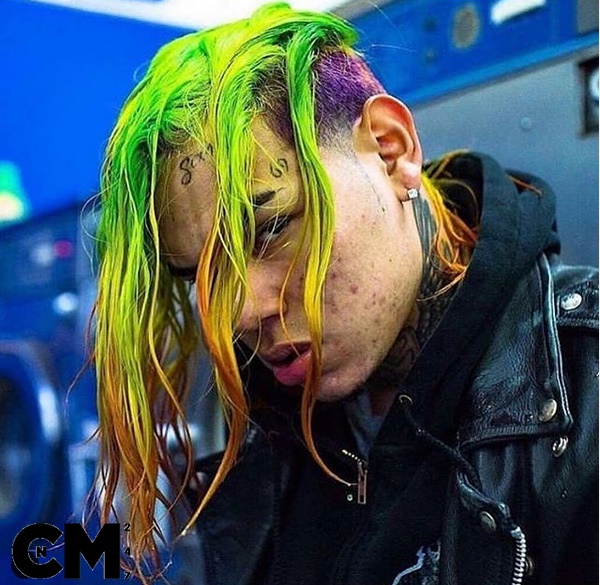 CelebNMusic247.com has the latest new regarding Tekashi Snitch9 who admitted that he joined the Nine Trey Gangsta Bloods gang and helped try to kill a rival gang member.
The "Gummo" hitmaker revealed the gang's internal structure.
Tekashi 6ix9ine revealed all the inside secrets, saying:
There was a godfather… twins… Five-star general…Mel Murda was the godfather. Right under was Shotti… Seqo Billy was a five star.
69 also testified that he had to provide big kickbacks to the gang members in the prison lineup of the Nine Trey Gangstas.
Tekashi 6ix9ine testimonial revealed:
Say I would get $250,000, they would give me like $185,000 and take the rest. I was going to shows, appearances, endorsements.
6ix9ine said he never questioned what Shotti was doing with the money. Though, he knew it was being used to fund the gang's operations.
At first, I didn't ask any questions. Shotti was like, feed the wolves, feed the homies, support them.
He also admitted to being involved in a huge brawl that erupted at a tribute concert for ASAP Yams in January of 2018, after initially denying any involvement.
SNITCH9 explained in his testimony:
No one knew that Shotti was part of my entourage, so Security jumped him. We went to protect him, a huge brawl, people getting stabbed, hit with big sticks.
His SNITCHING didn't stop there, oh no, Tekashi even fingered the gang member Billy Ado, who he said stabbed a security guard during the melee.
AHH, reports:
69 spent almost two hours on the stand and testified that he became a member of the gang in November 2017, and participated in violent crimes including shootings, assaults, and drug trafficking.

Tekashi identified the two defendants as gang members, as well as others in the gang who featured in his Gummo video. Then he identified the two defendants as gang members, as well as others in the gang who featured in his Gummo video.

He was looking at a minimum of 47 years in prison on gang-related racketeering charges before cutting the deal. His role in the gang was to keep making hits so he could bankroll the gang's activities.

Federal prosecutors fear for the musician's safety, so he's being held behind bars in a facility filled with other cooperators.
As we said, Tekashi 69 is going to have to look over his shoulder for the rest of his life. Once the FEDS get what they want they'll throw him to the wolves. Maybe he'll get a new name, and set up somewhere, but he's a rapper, so nowhere is safe. Someone will recognize him one day.
Photos: Instagram