Now that true hip hop heads and veterans have agreed that Tekashi 6ix9ine is a RAT SNITCH and that no one should deal with him.
A record label is banking on Tekashi 6ix9ine getting out of prison sooner than later because it's investing big bucks on the hip hop plant. They are planning of producing the rainbow-haired snitch to making music again. Read on for more on Tekashi 6ix9ine Record Deal…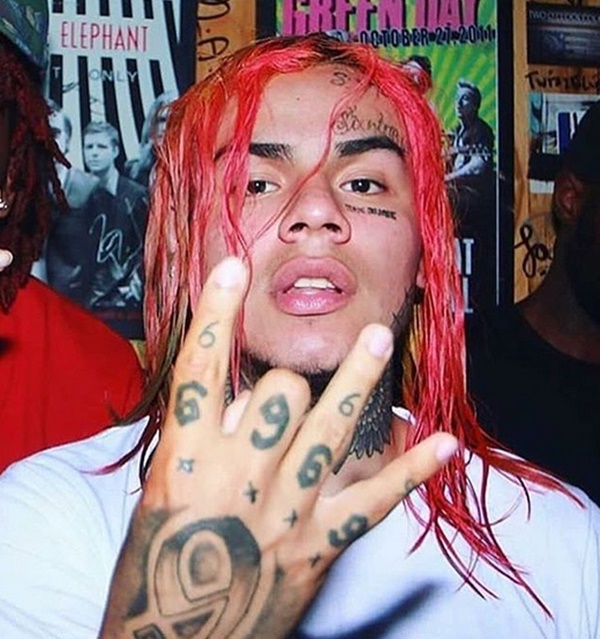 CelebNMusic247.com has learned that via a source that Tekashi just cut a record deal worth more than $10 million with his former label — 10K Projects.
Despite our feelings towards Tekashi 6ix9ine which we think that he is underseving snitch, sources say he'll get the money in return for putting out 2 albums … one in English and one in Spanish.
Yeah, they're banking on his latin background and the Latino market to explode him again.
If you recall, Tekashi seems to believe him testifying against his old gang members will be forgotten once he's released from prison. He also believes that his tracks will be more popular than ever.
His former label apparently agrees, and is willing to take the risk not just on Tekashi being right, but on the judge handing him a light sentence.
We are hoping that the judge gives him 10 years a f's it all up on him and the record label investing, but the Feds have a snitch, so anyone who deals with 6ix9ine better keep him far away from their private business matters.
As we reported the rapper's testimony paid off for the feds, because his former fellow Nine Trey Blood gang members were found guilty of kidnapping and racketeering charges last week.
And we all know that 6ix9ine agreed to snitch in order to greatly reduce the initial 47-year minimum sentence he was facing. There is no guarantee that he will be free anytime soon, but we will see if he was able to reduce his sentence 46 years or not.
Best-case scenario for Tekashi69 is getting credit for time served and being released sometime in 2020.
#SMH