SNITCH Tekashi 6ix9ine is a piece of work! Now the SNITCH is testified against his former friends and members of the Nine Trey Bloods gang.
But on Thursday time Tekashi wraps up his testimony while getting ready for his next SNITCH SESSION and Cardi B is his target. Read on for more about Tekashi 6ix9ine Cardi B…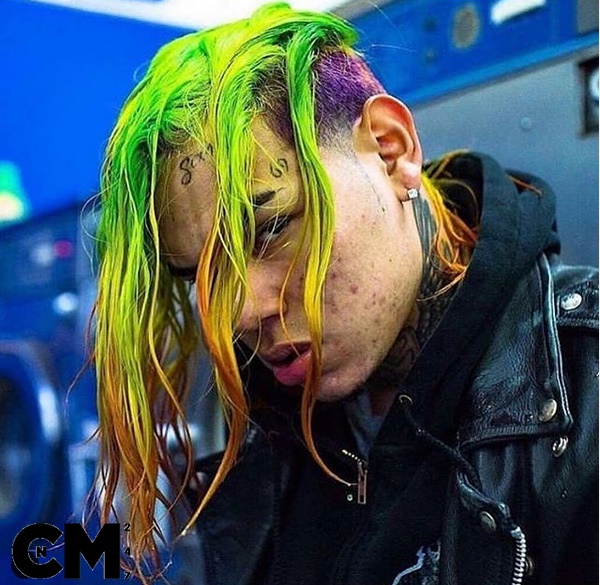 CelebNMusic247.com has learned that a member of Cardi's inner circle told MTO News that they believe that Tekashi has been talking to the Queens prosecutor in charge of Cardi's case.
Tekashi apparently has been hard at work searching for more information on The Bloods gang, and about Cardi B's ties to the organization.
Could this mean Cardi B is the female rapper in the pockets of the Nine Trey Bloods gang?
PageSix reports:
Cardi B is currently facing trial in New York on felony charges stemming from a strip club brawl last year. The "Bodak Yellow" artist was indicted this summer on second-degree attempted assault, third-degree assault, second-degree harassment, fourth- and fifth-degree criminal solicitation, fifth- and sixth-degree conspiracy and second-degree reckless endangerment.

Prosecutors believe the motive for the assault was that Cardi B suspected one of the strippers was having an affair with her husband, Offset, whose group, Migos, was performing that night. During the fight, Cardi was also caught on video throwing an ice bucket at the targeted stripper, whom she has since been court-ordered to stay away from.

And prosecutors claim that Cardi used members of the Bloods gang, to attack the dancer. The dancer – who goes by the name Jade – is Tekashi's current girlfriend.
Since the indictment, more than 3 people (all suspected Bloods gang members) were arrested on unrelated charges – including Cardi's bodyguard Jeffery Bush, who was recently arrested on drug charges.
Cardi's friend explained:
Someone is snitching, and [we think] it's Tekashi. He's giving police all the street information he learned while with the Nine Treys.
Ya think?
This looks like it is going to get real ugly before its over and a lot more people in the industry might be going down because of the rainbow-haired rapper. SMH