Taylor Swift covered Vogue for September and in a very revealing interview she spoke her mind on "humiliating" cancel culture, her drama with Scooter Braun buying her entire music catalog, the end of her feud with Katy Perry.
Read on to get the tea spill on Taylor Swift Cancel Culture Over Kim Kardashian Feud…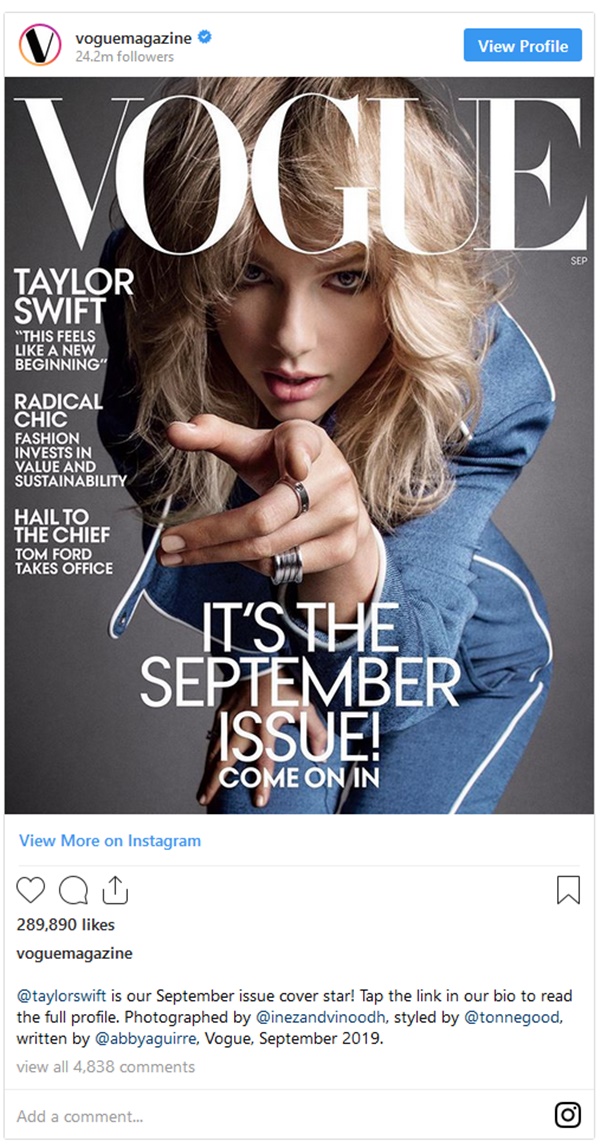 CelebNMusic247.com reports that Taylor Swift decided to touch on the latest epidemic, cancel culture recalling her Reputation era and Kim Kardashian West leaking audio of her phone call with Kanye West.
Taylor Swift opened up about being "canceled" by millions online.
She started off saying:
A mass public shaming, with millions of people saying you are quote-unquote canceled, is a very isolating experience. I don't think there are that many people who can actually understand what it's like to have millions of people hate you very loudly. When you say someone is canceled, it's not a TV show. It's a human being. You're sending mass amounts of messaging to this person to either shut up, disappear, or it could also be perceived as, Kill yourself.
The Grammy-winner continued about the dark time, explaining:
I realized I needed to restructure my life because it felt completely out of control. I knew immediately I needed to make music about it because I knew it was the only way I could survive it. It was the only way I could preserve my mental health and also tell the story of what it's like to go through something so humiliating.
When it came to her Reputation album and Look What You Made Me Do, it only made sense for Swift to embrace being a "snake".
Swift reveals:
Yeah, this is the character you created for me, let me just hide behind it. I always used this metaphor when I was younger. I'd say that with every reinvention, I never wanted to tear down my house. 'Cause I built this house. This house being, metaphorically, my body of work, my songwriting, my music, my catalog, my library. I just wanted to redecorate. I think a lot of people, with Reputation, would have perceived that I had torn down the house. Actually, I just built a bunker around it.
Tay rehash what it was like to be canceled publicly:
When you're going through loss or embarrassment or shame, it's a grieving process with so many micro emotions in a day. One of the reasons why I didn't do interviews for Reputation was that I couldn't figure out how I felt hour to hour. Sometimes I felt like: All these things taught me something that I never could have learned in a way that didn't hurt as much. Five minutes later, I'd feel like: That was horrible. Why did that have to happen? What am I supposed to take from this other than mass amounts of humiliation? And then five minutes later I'd think: I think I might be happier than I've ever been.

It's so strange trying to be self-aware when you've been cast as this always smiling, always happy 'America's sweetheart' thing, and then having that taken away and realizing that it's actually a great thing that it was taken away, because that's extremely limiting. We're not going to go straight to gratitude with it. Ever. But we're going to find positive aspects to it. We're never going to write a thank-you note.
Other people Taylor won't be penning a thank you note to is Scott Borchetta, founder of Big Machine Label Group, and Scooter.
When asked if she ever tried to get her masters back, she confessed:
It was either investing in my past or my and other artists' future, and I chose the future.
She adds:
He was trolling me, implying that I was self-righteous and hell-bent on angry, vengeful feminism. That's what I'm inferring from him giving me a Sacagawea coin. Hey, maybe he was trying to do it in honor of a powerful Native American woman. I didn't ask.