Looks like Tank just put himself in it when it comes to Tamar Braxton.
Tamar recently fired her band, so Tank took to social media to put her on blast. Read on…
CelebNMusic247.com has learned via Tank that he has hired Tamar Braxton's band after she accused them of not showing up to her performance.
Why do you say?
Well, Tank posted on social media that he hired the band, the best damn band in the business. His smart comment ignited a war with Tamar.
Tank writes:
@tamarbraxton i have the band and i'm not letting them go!..???. On some real shit though sis don't attack these kids on social media. @Von_cocapt @jboohill @aj4rmduval @zamarworld are good guys and they'd never intentionally miss a gig period. If someone in your camp is telling you something different, which i know they are, it's a lie. I'm not here to attack you on social media either just here to protect my guy's professionalism and credibility on social media since they were attacked here..?????
#RnBMoney #TheGeneral
Check it:
Tamar didn't take kindly to his comments and FIRED BACK saying: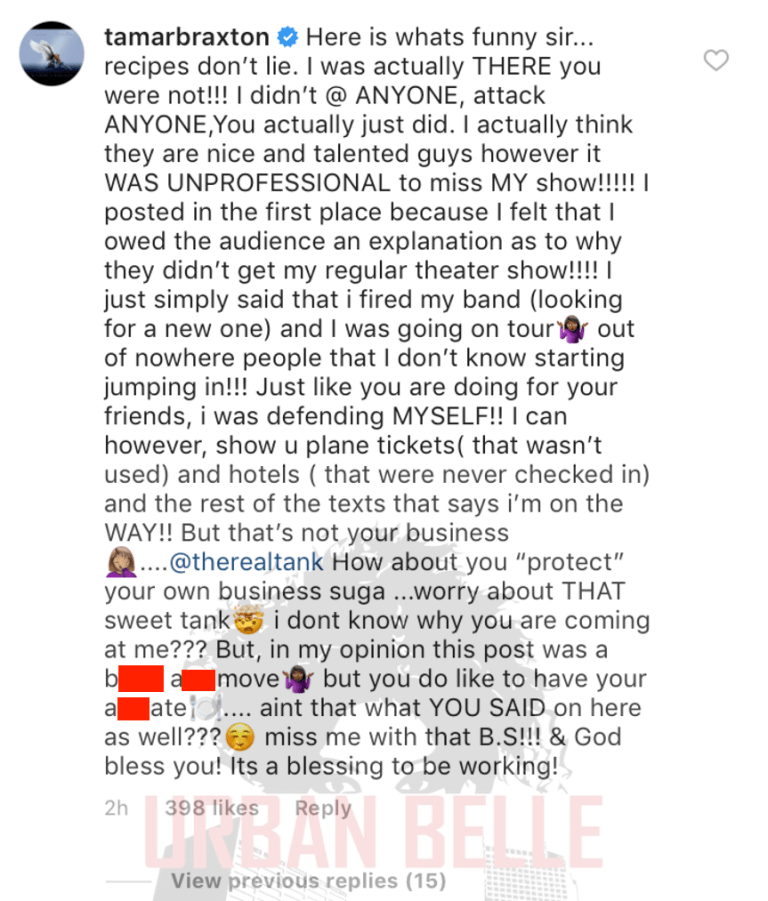 Tank then clapped back but Tamar would get the last word: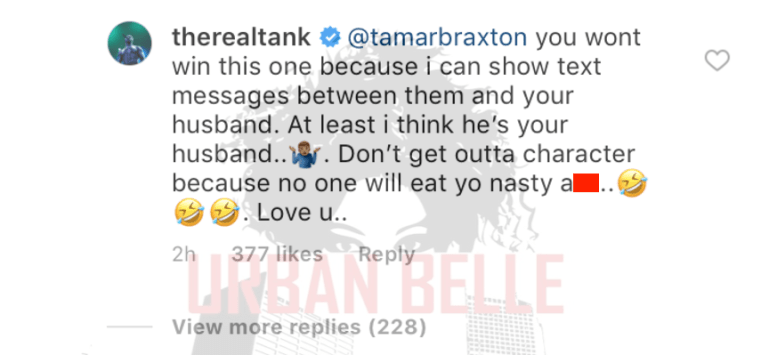 Tamar CLAPPED BACK one last time saying: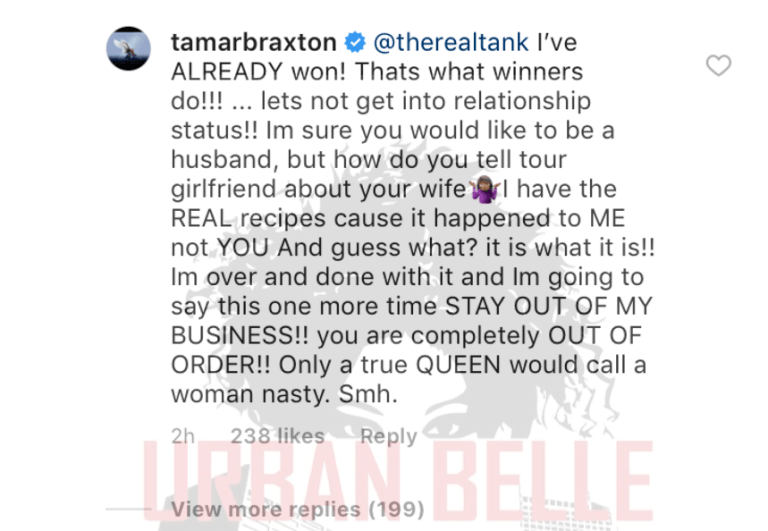 Thank you to UBM, who spilled the tea first, but what do you think of the Tank Tamar Braxton feud?
For more stories on the Durrell Babbs aka the "Maybe I Deserve" singer click here…