If you've been following SZA, you might be wondering what is going on since SZA has been using some absurd captions on Instagram.
Read on to see what SZA has been posting online…
CelebNMusic247.com reports that SZA has been posts some absurd captions that had led some fans to wonder what is going on with her?
It's been a while since we heard new music from the TDE songstress SZA, but she's been teasing new music for some time now.
Over the past few days SZA has her fans more in love with her than ever since she posted some perplexing captions on her account.
SZA is keeping her fans thirsting for mor after she posted some absurd captions pointing to depression or just general self-awareness.
Solána Imani Rowe, best known as SZA was feeling herself so she took a mirror shot and as her caption, she wrote:
I dunno what's happening to me. I think I'm dying. I think I love it. Birth. Fuck it.
While we wonder if everything is ok with the female artist, her fans have embraced the "Doves In The Wind" singer, saying:
I said this the other day when I was putting away my groceries. "I think I finally killed her" and I fucking laughed.
Another responded with these words:
You are an ever-evolving goddess ?!
In a second post, SZA conveyed a different emotion:
Joy is fleeting. Hang tight.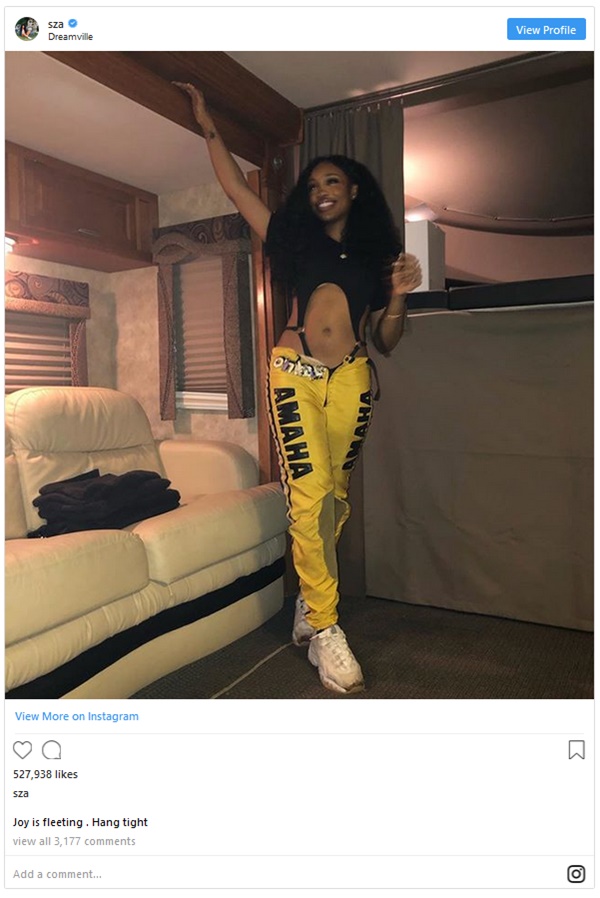 Her fans replied by saying:
Seeing you with joy gives me joy.
What do you think?