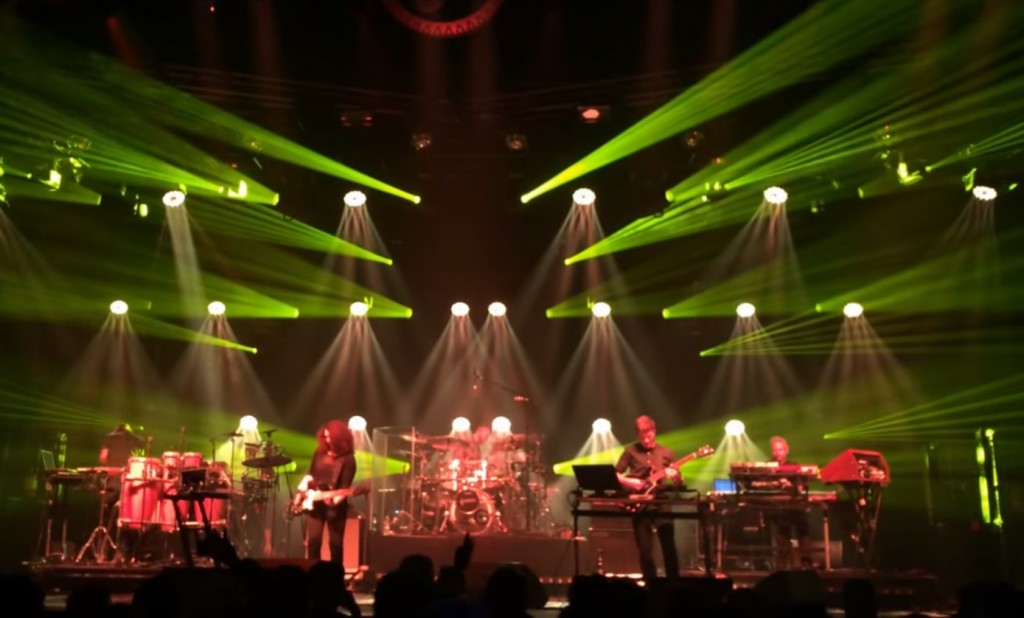 STS9 Playing Treasure Island 2015!!!
This year if you're heading out to The Treasure Island Music Festival in SF make sure to checkout STS9 Playing Treasure Island 2015.
CelebNMusic247.com has the 411 on the acclaimed instrumental electronic rock band STS9–hailed as "a musical force to be reckoned with".
STS9 is getting ready to hit the road for a 21-date headlining fall tour next week that will kick off with a special performance at the TREASURE ISLAND MUSIC FESTIVAL tomorrow SATURDAY, OCTOBER 17, where they will perform from 6:10-7:00pm on the BRIDGE STAGE!
Check out this footage of STS9 as they perform "New Dawn New Day" into "Move My Peeps" at the Fillmore auditorium in Denver, CO on New Year's Eve 2014:
Do you want to know more about STS9?
STS9–Hunter Brown (guitar/sequences), Jeffree Lerner (percussion), David Phipps (keyboards/synths), Zach Velmer (drums) and Alana Rocklin (bass)–recently returned to the legendary Red Rocks Amphitheatre in Morrison, CO on Friday, September 11 and Saturday, September 12 for their 13th consecutive year, and 17th time overall, headlining the famed venue. Of the first of two sold out nights, the Denver Post's Nate Etter said, "STS9 draws you in with their group approach to dance music. Each member shines in their own way, but it is never a flashy solo that steals the show. It is the relentless groove, the electronic edge (multiple members cue in samples) and collaborative melodies (David Phipps' synth and Hunter Brown's guitar parts often align) that keep you interested. Then the band has the best sixth man in the business, lighting designer Saxton Waller. Pulling the strings of one of the largest lighting rigs Red Rocks has ever seen, Waller's geometric creations truly lifted the music to new heights. His movers created vertical pillars of light that surrounded the band, splashed patterns across the rock behind the stage and repeatedly returned to his signature ROYGBIV color spectrum amid a sea of fog" (9/13/15).
[rpi]
STS9 is currently touring with their largest production rig of their career, using the latest cutting-edge sound and lighting to deliver one of the most audibly and visually stunning shows in North America today. Of their headlining shows last fall 2014, Thomas Scaggs from Maine Music News noted, "STS9's varied lighting design fits phenomenally with their music," called their lighting "unique and awe-inspiring" and said "no other group on the planet can so effortlessly produce such amazing music." He also added, "In a world where so many buttons are pressed at concerts, it's inspiring to see and listen to five musicians creating music in real-time that is on the very cusp of what it means to jam in the 21st century" (10/19/14). A staple on the festival circuit, STS9—who have already performed this year at Bonnaroo, Wakarusa, BUKU, Pemberton, All Good, and Summer Camp, among others—still have a handful of other festival appearances to come in 2015 including Suwannee Hulaween and Dominican Holidaze, in addition to Treasure Island this weekend.