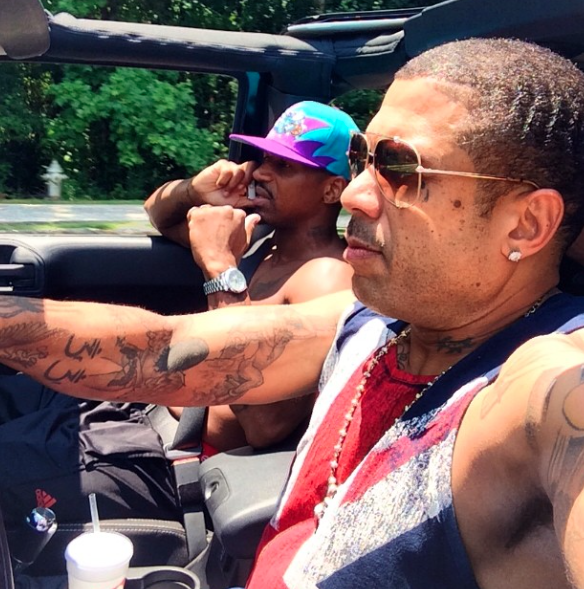 Stevie J And Benzino Reignite Beef
The bros for life seem to be feuding once again sine Stevie J And Benzino Reignite Beef after Zino found proof that Joseline Hernandez cheated on him with her driver.
On Monday night's season finale of LHHATL  Episode 17 Benzino claimed that Joseline was getting smashed by her driver for the past three months. Benzino found proof that Stevie J's wife Joseline Hernandez cheated on him and he wants to see his homie happy and out of the dead weight relationship.
See Zino found out that  Stevie J and Hernandez's driver claimed that he slept with Hernandez, although the music producer took to his Twitter to make it clear he didn't believe the hype.
He wrote: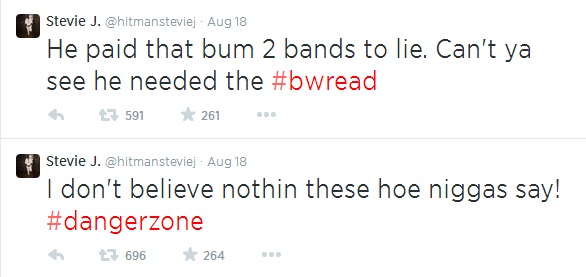 Durring the episode while Benzino tries to prove Joseline Hernandez cheated on Stevie J with the couple's driver, he also tweeted during the finale.
Benzino told his followers he was just being "loyal" to his friend.
We understand what Benzino was trying to do, but it never seems to work when someone doesn't want to hear the truth.
Zino writes:
 "Yall act like [the driver] [didn't] pull me aside and tell me what was going on…Stevie came to me in real life about all these [guys] and he knew way back! I went and approached them for him alone! tv got yall…Who knew? That being too LOYAL, wa such a bad thing…. #LHHATL".

In the episode Benzino attempted to tell Stevie J about Hernandez's promiscuous ways. But it might have been what sparked the end of their friendship. In the end, Hernandez denied the claims, blamed Beznino and warned Stevie J that his friend would "drive you crazy."
Joseline makes a threat to Stevie about his homie Benzino, she says:
"He's a b—- and I'm gonna whoop his a– myself."
Watch Joseline spin the argument on Stevie J:
Related articles