Sofia Vergara PISSED off her fans when she took off in a jet plane before Hurricane Dorian hit the Bahamas and now she is being called all types of names!
The "Modern Family" actress and her family reportedly left her Caribbean vacation home "Casa Chipi Chipi" ahead of the anticipated arrival of Hurricane Dorian and now fans are RIPPING here for her social media posts. Read on to see why people are calling Sofia Vergara "TONE DEAF"…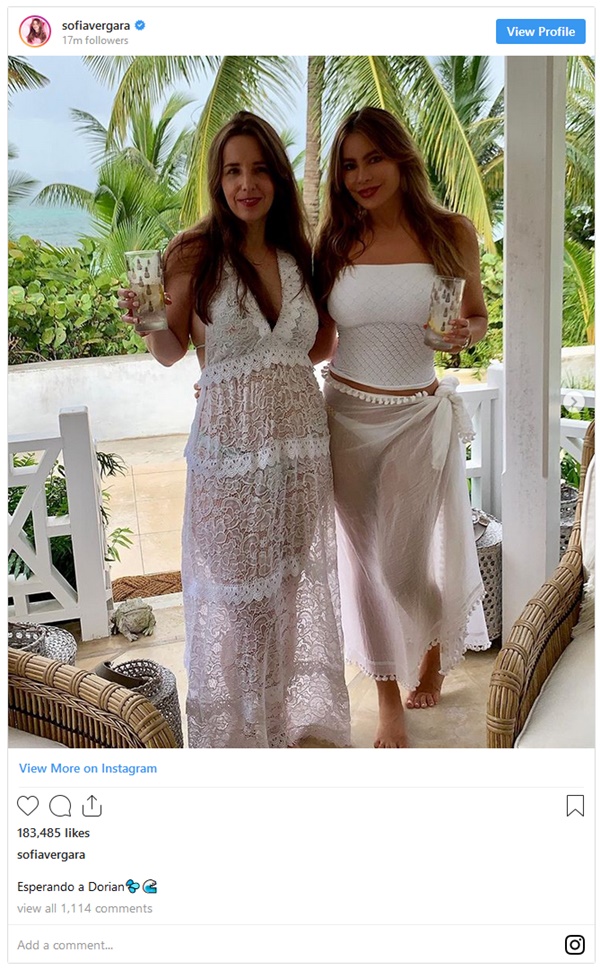 CelebNMusic247.com reports that "Modern Family" actress Sofia Vergara comes underfire after posting post that read "Waiting for Dorian" while drinking.
People instantly started responding sharply online against Sofia Vergara, saying she was "tone-deaf," "obnoxious" and "entitled."
Of course, Sofia Vergara was unfazed by the comments because she probably didn't read that she was receiving major backlash.
Vergara really PISSED fans off when she posted a photo of herself and her family members in a private jet Friday saying "Bye Bye Dorian!! ?"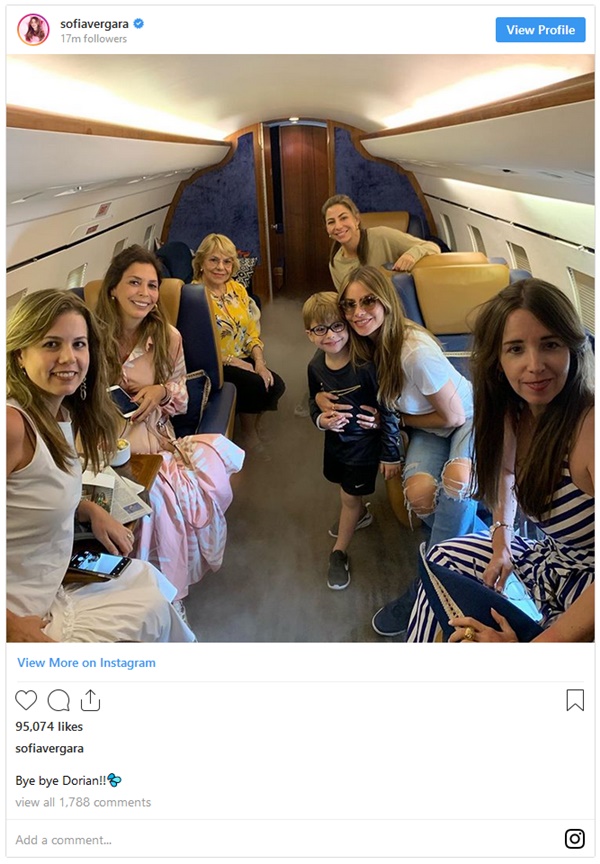 One person wrote:
Probably not one of your best moments, to gloat about evacuating in a private jet while those less fortunate than you are stuck.
Another commented:
It must be nice to be wealthy. You aren't self-aware, are you?
The comments continued:
Meanwhile, some fans defended Vergara and said she did nothing wrong stating:
Don't apologize Sofia! This selfish 'me me me' crowd on social media is beyond pathetic! You did absolutely nothing wrong putting out a short Instagram leaving the storm area," a fan said. "Do NOT apologize!
Another responded:
Thank God for a private jet! Good to see you and yours keeping safe and sound. Lots of love!!!
Dorian has strengthened to a dangerous Category 4 storm with winds of 150 mph, the National Hurricane Center said Saturday.
Hurricane warnings have been in effect for the northwestern Bahamas, where the storm is expected to hit Sunday before it approaches Florida's east coast late Monday, the NHC said.
One person told Vergara:
Not funny girls. You sound like a couple [of] bimbos! Making with the jokes about a very potential tragic event in Florida. America has been good to you. Show some respect and empathy to your Florida fans.