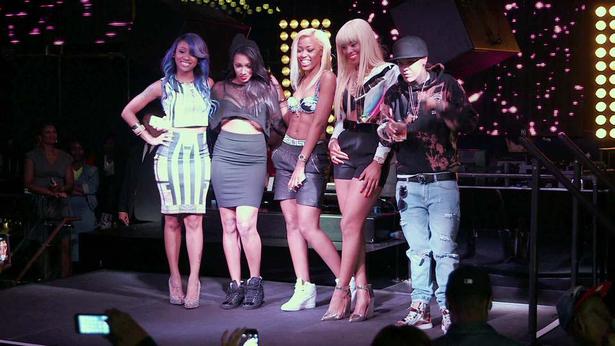 Sisterhood of Hip Hop Season 1 Episode 1 Full Episode
T.I.'s new reality series that he is executive producer on follows 5 female rappers trying to make it in the world of female rap.
Lil Scrappy and Soulja Boy's ex and former Crime Mob rapper Diamond is still trying to make it solo after leaving her group. Diamond uses her ex Scrappy as a storyline kicker, which has reignited the longstanding feud with Momma Dee. While Brianna Perry, a University of Miami senior majoring in business focuses on making it as an artist. Boston's MC Bia, who is signed to Pharrell's label is using the show as a launching pad to hopefully jump start her career. Next is another one who is trying to get known by the show, her name is Nyemiah Supreme, she's also a friend of Timbaland's. Lastly there is the token gay, Siya of Bed Stuy, Brooklyn, diverts attention to her during a battle rap event.
'Sisterhood of Hip Hop' Season 1, Episode 1 Full Episode
Related articles