After hearing the news that Prodigy's Keith Flint took his own life we wanted to remember him for the amazing music he gave us all.
Prodigy was everything in the 90s. They were the definition of after hours and underground music. Their music was infectious, rebellious, energized and fueled with aggressive electronics and wicked vocals by Keith Flint.
If you ever had a chance to witness Prodigy live then you were some of the lucky ones to see the electronic band unleash their vicious attack live in concert.
We want to thank keyboardist and songwriter Liam Howlett for the music, Keith for his delivery and MC and vocalist Maxim for ramping up the music lyrically. Also a thank you goes to dancer and live keyboardist Leeroy Thornhill, and dancer and vocalist Sharky. Prodigy is one of the iconic bands that defined an era and Keith Flint will be missed. Continue on to watch out video tribute…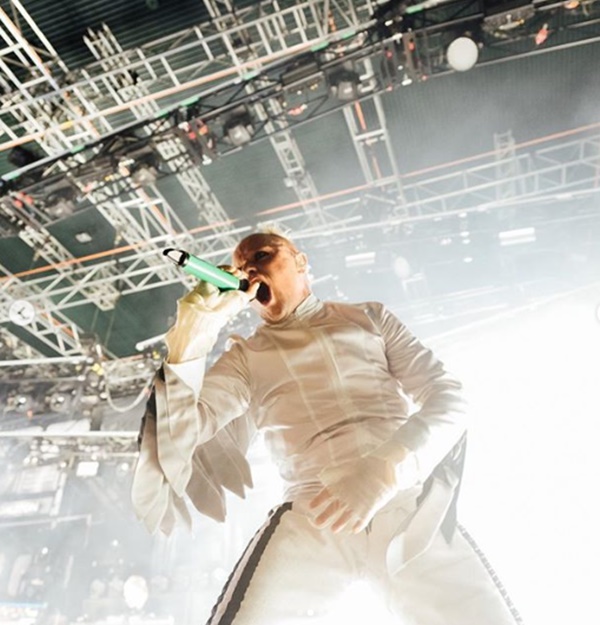 CelebNMusic247.com has chosen view videos of Prodigy live and some of their best videos just in case you never had the chance to experience them live.
The Prodigy – "Breathe"
The Prodigy – "FireStarter"
The Prodigy – "Their Law" (Live in Russia):
The Prodigy – "Voodoo People":
The Prodigy – "Poison" (Live at Glastonbury):
The Prodigy – "Poison" (video):
The Prodigy – "Smack My Bitch Up" (Live At Pinkpop 2010):
The Prodigy – "Out Of Space":
The Prodigy – "Timebomb Zone":
The Prodigy – "Nasty" (Live in Moscow, Russia):
The Prodigy – "Get Your Fight On":