Shia LaBeouf Arrested In Austin TX!!!
Transformers mega star Shia LaBeouf Arrested In Austin TX on Thursday when Shia was spotted way too drunk and allegedly high on 6th Street.
Is you've been to Austin, TX, then you know that 6th Street is the party street and most people out there are doing the 6th Street shuffle bar hopping. It's a lot of fun, but not for Shia who got arrested and booked for misdemeanor public intoxication. He was taken to Travis County Jail.
Happy hour didn't end happy!
The incident took place around 7:45 PM CT, so that means that Shia LaBeouf basically got his drinking on early.
According to reports, Shia ran down the street and jaywalked in front of police, when the cops warned him not to do it but he continued, and landed himself in cuffs.
Yeah we can all be stupid when drunk, so were not going to embellish the report like most sites.
Another witness tells us, before the arrest Shia and a woman tried walking into a bar but they were denied because they were too intoxicated, which the bars in Texas have the right to deny anyone they want. We've witnessed it several times when we've been in Austin.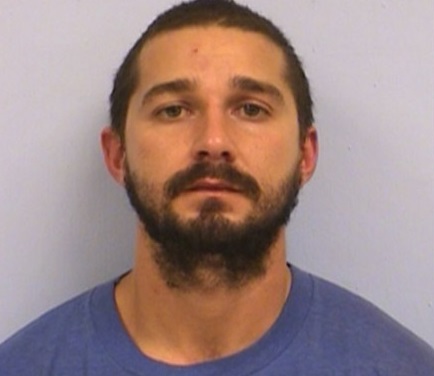 [rpi]
Then Shia did drunk mistake #2, he began swearing up a storm and tried forcing himself into the bar but was blocked. Shia and the woman left and began walking.

Shia, who's been to rehab, has been dogged by substance abuse problems. He had a similar situation in NYC last year, where he was arrested after acting crazy at a Broadway play. See the press release that the Travis County Sheriff released….
He's in town for the Austin City Limits music festival.