Once again SWAT star Shemar Moore was called "gay" over the weekend so he FIRED back at the fan who said, "introduce me to your man so I can turn him DOWN and turn YOU… OUT!!!"
Continue on to see what Shemar Moore said to the fan with the witty remark…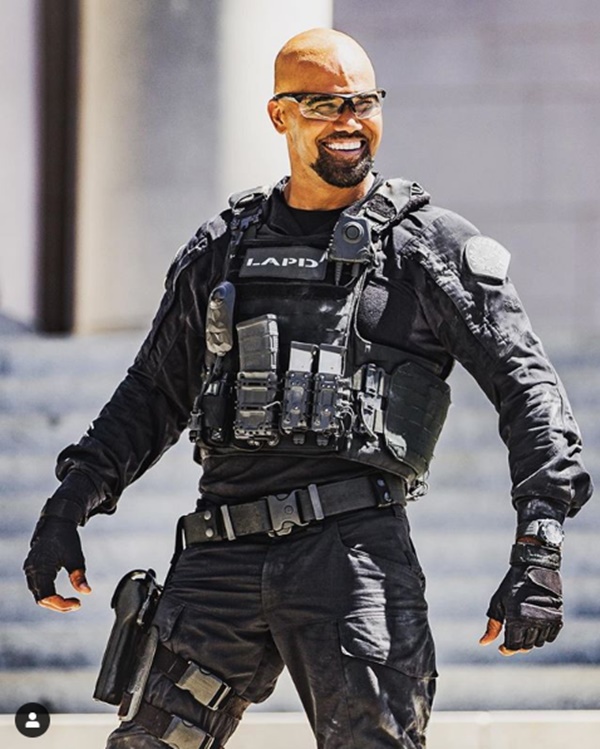 CelebNMusic247.com reports that Shemar Moore has been working out hard these days to keep his body looking like a thirty-something hottie.
All Shemar Moore's hard work was questioned when one fan though she was funny posting:
Introduce me to your man so I can turn him DOWN and turn YOU… OUT!!! Keep playing with me… I'm READY!!!!
Moore took to Instagram showing off his bod and saying:
THIS IS NOT A GAME!!!!!! I (am 49) and am getting my 33-year-old body BACK…. by busting my whole entire a** in the gym, lifting weights, running, stairs, hiking, cycling, boxing, swimming, massages, dieting, SLEEPING!!!! Just gotta ask yourself in life, no matter what or who it is…. "HOW BAD DO YOU WANT IT… or…. "HER"…… hmmmmm????!"……. if you TRULY BELIEVE IN YOU then SHUT YO MOUTH n GO GET IT DONE!!!!!!! It's gonna HURT and it can get OVERWHELMING and LONELY, at times feel impossible…. so what??!!! STOP making excuses n JUST GET IT DONE!!!!!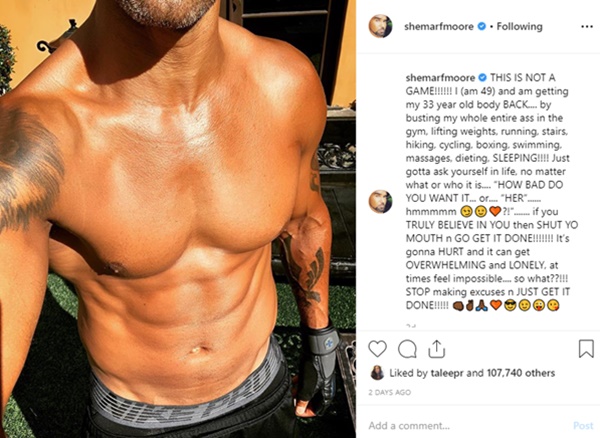 Of course, one fan wasn't buying Shemar's post so the posted this in the comment section, saying:
Seriously, stop trying so hard. IT'S OK THAT YOU'RE GAY! We still love you!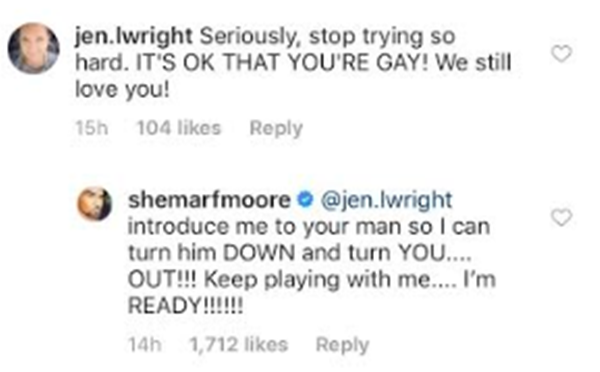 Back in 2017, Moore posted a video online stating that he is NOT gay. TheJasmineBrand posted the video: