Safaree Shows What He's Working With!!!
Safaree Shows What He's Working With since he is now a single man Safaree decided to jump on the Game's tip by posting his own Meat Print Pic.
Nicki Minaj ex boyfriend posted the revealing photo of his eggplant on Sunday via Instagram and then quickly deleted the photo.
Wait until you see Safaree's very revealing meat print photo…
He wrote:
"#?Safaree? out here trying to give ?#?TheGame? a run for his money ??"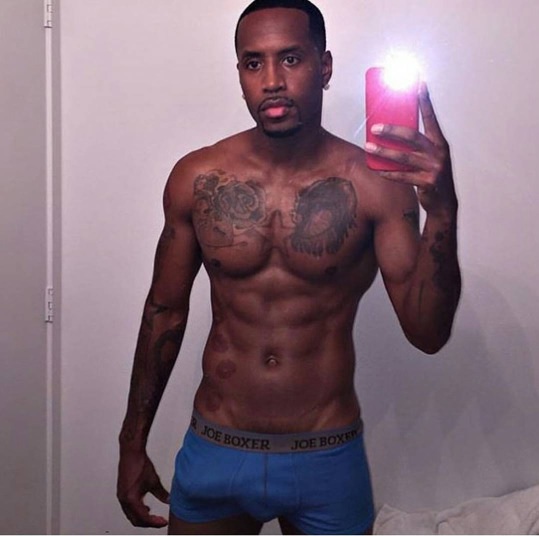 What do you think ladies since Safaree decided to give Game a run for his money, but it appears that Safaree has the girth, but not the length The Game has.
Who do you think has the bigger banana?
Safaree above or The Game below showing off his banana clip or should we say Plantain:
Recently Instagram decided to investigate The Game over his meat print pic since Usher posted his 9mm on social media.
In other news: Safaree annonced that he pushed back his mix tape release date until December 7, 2015. He took to social media writing:
"The face you make when you don't wanna tell #stuntgang y'all gotta wait a few more days for #itiswhatitis vol2 ????…. I have a feature im waiting for and that's the hold up… It's a dream feature that i cannot drop this without it.. Pls forgive me..and keep in mind this all me at the end of the day! The stuntman .. It will be worth the wait!! THE NEW DATE IS DEC 7th!!!! #Dec7th #itiswhatitis vol2."
Who do you think is the winner when it comes to meat print pics – Safaree or The Game?