Rapper Rick Ross is letting Cash Money CEO Bryan Birdman Williams know that he has 'No Respect' him because a BOSS pays his artists!
Rick Ross continues to defend the mishandled treatment of Lil Wayne and DJ Khaled…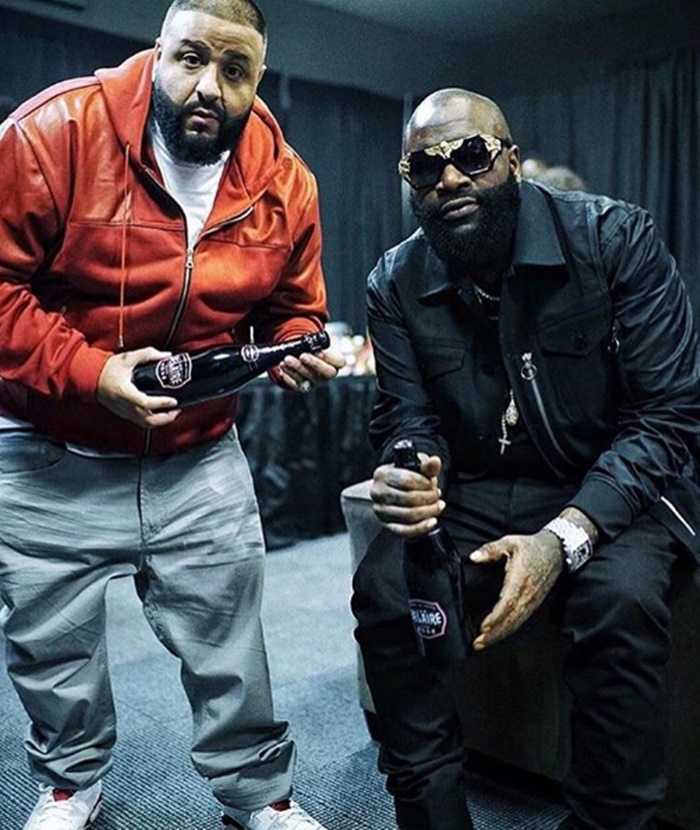 The hip-hop star released Idols Become Rivals, from his new album Rather You Than Me, earlier this month and on the track he accused Birdman of stealing royalties from artists.
He told radio station Hot 107.9 in Atlanta:
"I just felt it wasn't right, you know what I'm saying? Khaled is a great dude. If you burn those two (Khaled and Lil Wayne), I already know how you feel about me, and I just don't respect it. I just felt like it was time for somebody to let homie know that ain't gangsta, and you know, you won't be respected no longer… it's a clean your face (check yourself) record, if you think you just taking something from somebody… I ain't got no respect for him."
Birdman preciously told Billboard.com, that he wasn't getting "caught up" in the drama, insisting:
"I'm a man and I stand my ground and I do my thing."
Which means what? Nothing, if you ask us!
Lil Wayne Thanked Rosay on Twitter this week:
"Dam big bro that msg (message) hit me in the heart and put the motivation on automatik start (sic). I needed that. 1 boss 2 another (sic)."
Wayne has been locked in a court battle with Birdman since early 2015, when he filed a $51 millio lawsuit against his longtime label boss/friend. Wayne is accusing his former mentor Baby of withholding money he was allegedly owed for his highly-anticipated album, Tha Carter V.
Photos: Instagram