With Remy Ma slaughtering Nicki Minaj it only seems right that another YMCMB member gets BLASTED! Rick Ross Disses Birdman on "Rather You Than Me"!!!
Read on to see how Rick Ross Dissed Birdman on the track "Rather You Than Me" from his "Idols Become Rivals" album…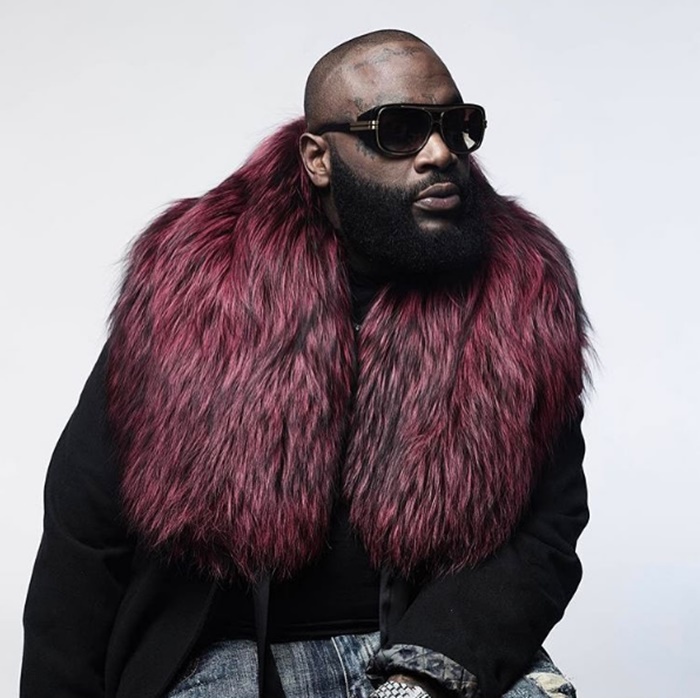 CelebNMusic247.com has another diss track for you to check since Rick Ross unleashed an arsenal of lyrics on Birdman.
And before you second guess any of this, it's confirmed that Rozay has taken shots at Birdman on the Chris Rock-assisted "Idols Become Rivals." Rick Ross' Rather You Than Me set for release tomorrow (March 17).
But that hasn't stopped us from getting the lyrics from the upcoming diss single, since the lyrics are up on Genius.
There is no denying, Ross FIRED DIRECT SHOTS at the Cash Money head.
"I used to see you niggas on my TV screen
And wondered what was life like, was it all a dream?
And then I met you out on LiveNation dates
Came to the realization that your watch was fake
Damn… you nearly broke my heart
I really thought you niggas really owned them cars"

"You stole them boys pub and bought a foreclosure
Scott Storch demons in it, which is more poison
I handed over records, never charged a coin
But consist the sentiment, I'm talkin' all alone
All Miami issues, Rozay handle for him"

"I pray you find the kindness in your heart for Wayne
His entire life, he gave you what there was to gain
I watched this whole debacle so I'm part to blame
Last request, can all producers please get paid?"
This comes as no surprise since Rick Ross has obviously taken Wayne's side in the incidents that has caused the fallout between Baby and his son Lil Wayne. No more passionate kisses on the lips for them. Bird has been the target of several lawsuits from producers claiming they haven't been properly compensated.
And let's not forget was Ross spilled to Billboard last month when he alluded to his ongoing drama with Cash Money head Birdman.
Rick Ross said:
"I've got a record titled 'Idols Become Rivals' and it's basically me writing a letter to someone in the game that I looked up to damn near the most and I hate what things have come to."
And if you recall, Ross came to Lil Wayne's defense on The Breakfast Club in 2015:
"Right now, really me just seeing what Wayne going through as an artist, me idolizing Birdman at a time, me looking up to Lil Wayne, Wayne being the first artist making to make so many feats not just as an artist but an artist coming through the South, that's something I took personal. For me to see the way things are transpiring, I can't respect that, and I don't respect that."
Thoughts?