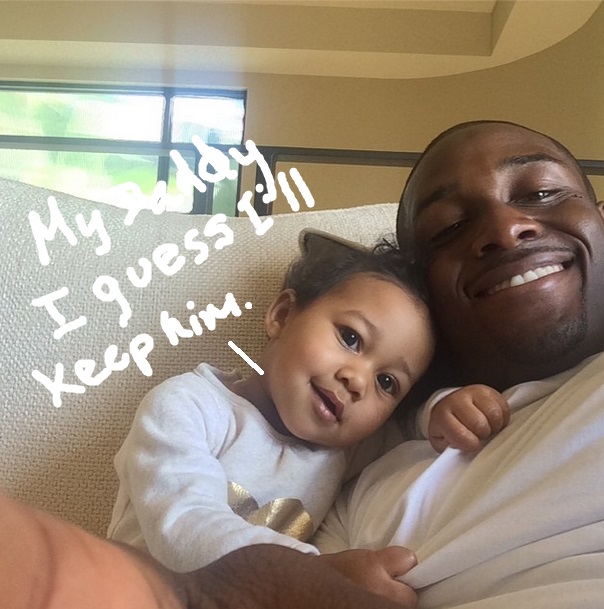 Reggie Bush Backtracks On Discipline Comment!!!
Since Ray Rice and Adrian Peterson the NFL is under the microscope and when fellow baller Reggie Bush commented on Adrian Peterson the backlash had Reggie Bush Backtracks On Discipline Comment!
Bush really put his foot in his mouth when he weighed in support for fellow baller Adrian Peterson during a recent radio interview. Peterson is currently suspended from the Vikings and will remain on the bench after corporate sponsors were pulling out after Adrian Peterson was scheduled to play on Sunday. He is currently being investigated for child abuse after disturbing photos of his son surfaced following a beating by Adrian.
Reggie screwed up when he commented that he didn't think the NFL should have suspended Adrian Peterson for "disciplining his child" and that he too wouldn't hesitate to "harshly" punish his daughter if she acted up!
Bush quickly cleaned up his mess, later clarifying his statements with these comments via Detroit Free Press:
"It's an unfortunate situation what happened to (Adrian Peterson) and everybody else," Bush told reporters in the locker room. "The way I discipline my children, my daughter, is private. And I should have kept it private.

"Obviously, some of the words got taken out of context. That's fine. That happens all the time. I have a 1-year-old daughter, and I discipline her. I definitely will try to — will obviously not leave bruises or anything like that on her. But I definitely will discipline her harshly depending on what the situation is."

"Obviously, I'm not going to be spanking a 1-year-old girl," he said. "But we do discipline her a little bit. It's funny because she does this thing now, where if she doesn't like something or you say something to her that she doesn't like, she kind of swings at you.

"We're already starting to implement little things like talking to her and telling her that's not OK. Obviously, people took it too far and thought I was doing something much worse."
Reggie's frustrations with the public response to his comments spilled over onto Twitter, where he had a few additional things to add, including new photos of he and little miss Briesis.
Bush Clarifies:
Related articles