Following the recent post from Raz B who took to social media stating that he is officially off the B2K Reunion tour because Chris Stokes is around.
On Tuesday night, Raz B went on IG, telling fans he was quitting and laying blame on the group's former manager, Chris Stokes. Read on to get the tea…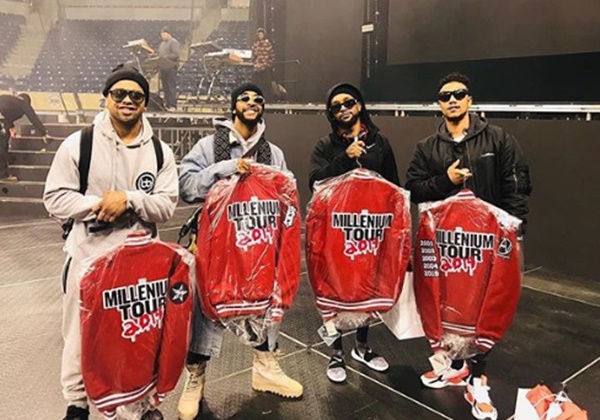 CelebNMusic247.com reports that Raz B says he's going to tough it out on the B2K reunion tour because his crew needs him despite feeling less than appreciated by them.
Basically, Chris is the reason Raz doesn't feel safe on tour. And to be honest he has good reason to feel that way.
After shocking the many fans who can't wait to Raz B on stage with Omarion, Fizz and J Boog, he decided to retract his statement and tough things out.
On Wednesday afternoon, Raz B was in Brooklyn ahead of B2K's show Thursday in Rochester, NY revealing he's no longer throwing in the towel.
just a few days into the highly anticipated tour Raz was spotted on social media saying he's out. (below):
Obviously, things have changed for now, and Raz is still doing the tour, despite the uneasy feeling he is having since Chris Stokes is the one who allegedly sexually abused him when they first started B2K.
Now that Raz is on board with the tour, he still has a few demands, like beefing up his personal security.
As for B2K, Raz says the group is getting along better now, and the tour is in full effect.