Rapper Goes Viral After Video Leaks of Pleasuring Himself with Dildo!
Rapper Silento was caught on video pleasuring himself with a dildo and social media has made some funny fanart out of it. Continue on because you would have thought his arrest for showing up to his ex-girlfriend's home with a hatchet would have been a major headline. Hey look on the bright side, he is currently in jail so there is plenty of men ready to pleasure his bussy. See what rapper got caught with a dildo deep up inside…
silento's leaked bussy fanart (made by me) pic.twitter.com/3ZW7EnMIHg

— gL1tzY_k1LL4?? (@_brooklynrayne) September 4, 2020
CelebNMusic247.com reports that Richard Lamar "Ricky" Hawk, best known as Silento, is currently behind bars for allegedly attempting to attack two people in their home with a hatchet.
But that is NOT what everyone on social media is talking about. Oh No, everyone has been chopping it up after a video of Silento pleasuring himself with a 9-inch dildo.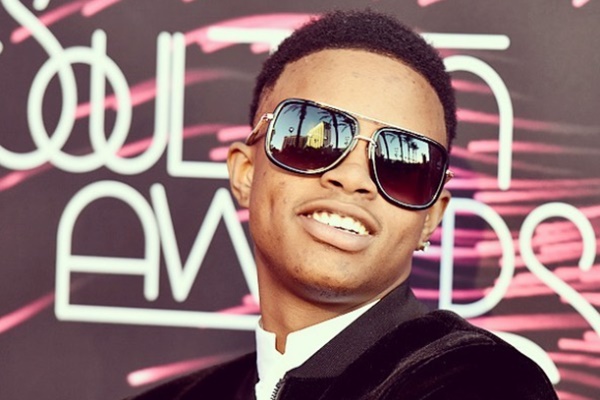 Here is what we've learned about the rapper pleasuring himself with a dildo:
The 2000s rapper was doing numbers after some alleged nude pics leaked online.

Thanks to the fanart and the fact the photos are covering his man parts, the photos appear to show the rapper spreading his legs and showing off his "bussy."

What you don't see in the photo, is that he is pleasuring himself with a dildo.

For those that don't know what a bussy is – it's short for a "boy p***y", and it's the colloquial name that many gay men give to their anus.
But in 2020, images go viral even before they have been authenticated
We will not show the video, but you can click here to see what Silento is doing the most in his video and all we can say is OMG, really dude?
Why someone would put this on video is crazy, especially if you're a rapper. Now everyone knows he's a bottom.
Rapper Silento Charged After Allegedly Threatening 2 Strangers with a Hatchet:
Fox News reports:
Silento, the rapper known for the hit song "Watch Me (Whip/Nae Nae)," was charged Thursday for allegedly attempting to attack two people in their home with a hatchet.

Prosecutors allege that Silento, whose legal name is Richard Lamar Hawk, walked into an unlocked stranger's home in the Valley Village area of Los Angeles and swung a hatchet at the two people inside before one of them disarmed him.

The rapper was arrested and charged with assault with a deadly weapon and is being held in jail on $105,000 bail, the Los Angeles County district attorney's office said