R. Kelly is back in a Chicago courthouse for a hearing on the new round of sexual assault and abuse charges he's facing.
R. Kelly has pleaded not guilty to 11 new sexual assault and abuse charges. Read on for more details on R. Kelly PLEADS NOT GUILTY…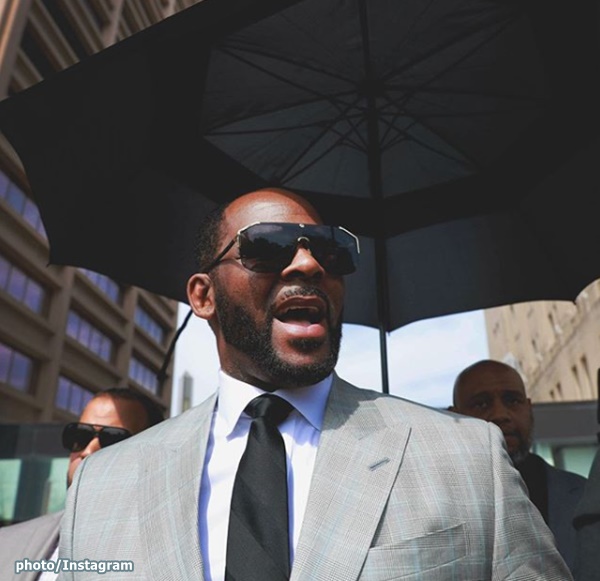 CelebNMusic247.com reports R. Kelly will be present Thursday, along with his attorney, Steven Greenberg, for his arraignment.
We have the latest news on the embattled musician R. Kelly was hit with the new charges last week which related to sexual assault and other sex abuse crimes – with some of the felonies allegedly carrying a potential sentence of up to 30 years in jail.
Get the details on R. Kelly PLEADS NOT GUILTY!
R. Kelly appeared in court in Cook County, Chicago, and can be seen in the video in the courtroom listening to a judge as he lists ALL the charges against him.
The judge tells Kellz:
You were charged with three counts of aggravated sexual abuse, which is a class two felony. The alleged victim, in this case, is a victim alleged to be 'J.R.' … I'm sorry, 'J.P.'

The state went back to the grand jury, on this case only, and the grand jury returned a new indictment against you. The new indictment alleges additional counts against you, and that's why you're here today. I need to arraign you on that new indictment. On that case only, you understand?

Counts one through five are aggravated criminal sexual assault, which is Class X felonies. You're also charged with criminal sexual assault, which is a Class One felony, and aggravated criminal sexual abuse, which is a Class Two felony.
A Class X felony is the most serious felony offense in the state of Illinois, with the only crime considered worse being first-degree murder.
Kelly's crisis manager, Darrell Johnson, had already told us his client denies all accusations and maintains his innocence. Hence, the not guilty plea today.
Kelly entered a not guilty plea on the new charges and will be back in court at the end of the month.