R. Kelly is ready to clean house and revamp his legal team one more time, by bringing on one of the most powerful, successful criminal defense lawyers in the country … Tom Mesereau.
If R. Kelly has nothing to hide as he claims then why does he have to hire Tom Mesereau? Just saying. Read on to get more on R. Kelly Meets with Michael Jackson Attorney Tom Mesereau…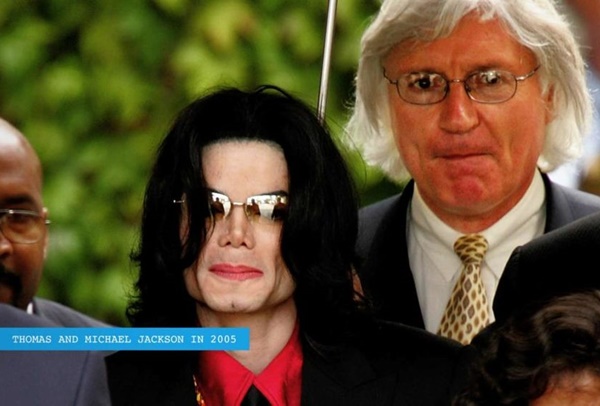 CelebNMusic247.com reports that R. Kelly, who is charged with various sex crimes in 4 different jurisdictions — Illinois State, Illinois Federal, New York Federal and Minnesota State
According to reports, Tom Mesereau was in Chicago this week alongside R. Kelly's attorney Raed Shalabi to speak with Kelly in jail behind bars.
Here is what we've learned via TheBlast:
It's been reported that Kelly has become increasingly frustrated with his current lead attorney, Steve Greenberg, and is pursuing other legal options as he prepares to face the multitude of sexual crime accusations against him.

Along with a new legal team, we're told Kelly is also interested in getting a new crisis manager after Darrell Johnson quit the team following his comments about letting his daughter hang out with an accused pedophile.

Mesereau is not officially Kelly's attorney yet, but we're told the discussions in the camp are for him to take over as the lead attorney and help navigate the difficult road ahead as the singer eventually heads to trial.
Michael Jackson's Attorney's track record speaks for itself:
Mesereau is no stranger to handling high-profile cases, as he was the lead attorney on Michael Jackson's 2005 criminal trial in Santa Barbara County. MJ had been indicted with several crimes, including 4 counts of molesting a minor, 4 counts of intoxicating a minor to molest him, 1 count of attempted child molestation, 1 count of conspiring to hold the boy and his family captive, and conspiring to commit extortion and child abduction.
Mesereau put on a masterful defense, and after 32 hours and 7 days of deliberation, the jury found Jackson not guilty on all counts.
The "Ignition" singer will be hoping for a similar outcome.