R. Kelly is putting his foot down and is refusing to admit to any of the accusations if the lawsuit accusing him of sexually abusing a minor moves forward now.
Kellz has made it clear he will plead the fifth. Read on since R. Kelly demands he will plead the fifth if the lawsuit moves forward…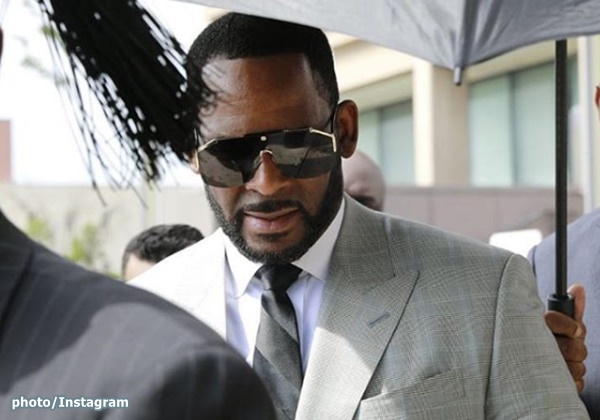 CelebNMusic247.com has the latest on R. Kelly who is now demanding a judge put the brakes on a civil lawsuit accusing him of childhood sexual abuse.
R. Kelly says the lawsuit, filed by a woman named Heather Williams, was filed only days before he was indicted by the Cook County State's Attorney's Office for criminal sexual abuse (one of the victims mentioned in the indictment is Williams)..
According to his legal team, Williams took advantage of Kelly being locked up in a Chicago jail recently to serve him with the legal papers.
The Blast reports:
Kelly says he won't answer any questions in Williams' lawsuit until the outcome of the criminal case, which is still pending. He says he will plead the fifth, if necessary, and is telling the judge to pause the lawsuit.

Earlier this year, Heather Williams sued the singer in Chicago Court accusing him of childhood sexual abuse.

In her lawsuit, Williams claimed she met R. Kelly when she was only 16-years-old in 1998. She said he pulled up beside her walking on the sidewalk.

Williams said he eventually had his team track her down and give her his number. He invited her to the studio to be in his video.

She claimed she was starstruck and wanted to meet Kelly to pursue a role "in what she believed was a music video."

Williams accuses him of not putting her in a video but of sexually abusing her over the years. She claimed he had intercourse and oral sex with her and told her it was normal despite her being underage.

The suit says Williams suffers psychological distress and shame, guilt, confusion and depression. She said only after talking to a therapist did she realize what Kelly allegedly did to her.
She sued seeking unspecified damages.