Puffy's former personal chef has just SLAPPED the Bad Boy mogul with a lawsuit after naked male friend of Diddy walked into the kitchen to ask if she liked his 100% grade A meat.
Puffy Personal Chef, Cindy Rueda was outraged, so she complained. Shortly after she complained to the chief of staff in the Puffy household. She states that she was set up and was wrongfully terminated. Read on…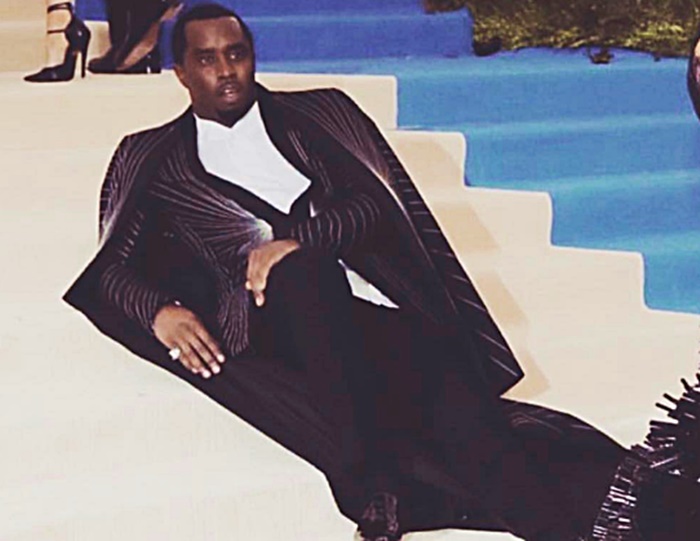 CelebNMusic247.com has just learned about the latest tea being spilled on Puffy being sued by his former chef, Cindy Rueda.
Cindy Rueda is suing Puffy for wrongful termination, sexual harassment, and violation of whistleblower protection.
TMZ reports:
Rueda claims that she was "regularly summoned" to serve Diddy and his guests while they "engaged in or immediately following sexual activity."  On another occasion she recalls seeing Puff naked, when he asked her if she liked what she was looking at. Rueda claims she was harassed by Diddy's naked guests, including a man who asked her to check out his junk.

Puffy is alleging that she stole one of his watches, so he fired her. She says it was all a set up so they could get rid of her, and make her sign an exit agreement waiving all of her rights to sue.
Cindy REFUSED to sign the document. Now she is taking Puffy to court!
A rep for Diddy has responded, saying:
"This is a frivolous lawsuit by a disgruntled ex-employee who was fired for cause."
We wanna know, who were all the naked men in the house Puffy? Mmmm…[lips pucker]! As for, Cindy, we believe her, we know how under-handed bosses can be when they're FAKING the FUNK and trying to twist the truth to their own gain.
No one needs to be subjected to naked men flaunting their dicks like its feeding time. Boy, please! This makes sense why Fiddy called Diddy a Botti Boy last year.