For those of you looking for the perfect gift for your incarcerated boyfriend, friend of family member, make their day with Prodigy Jailhouse Cookbook. It's a great gift as long as they're NOT locked up in California!!!
Find out why Prodigy Jailhouse Cookbook was BANNED from California State Prisons…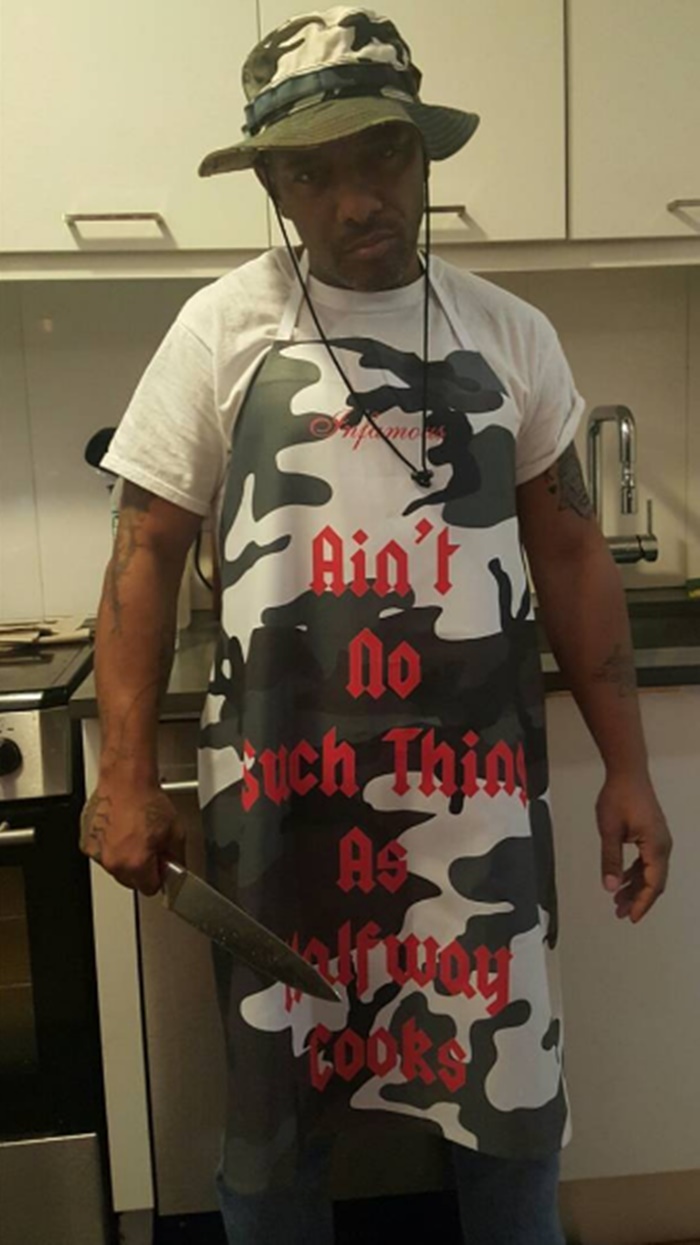 CelebNMusic247.com has just got word that Prodigy of Mobb Deep released two books this year under his publishing company Infamous Books.
The only problem is that one of the books has been banned in all California State prisons.
Why Jailhouse Cookbook by Prodigy is Banned:
officials sent a letter to the rapper and said his Commissary Kitchen: My Infamous Prison Cookbook explains how to make wine, which isn't allowed behind bars, TMZ reports.
The HNIC spitter stopped by the gossip show to talk about the cookbook, as well as his favorite recipes in it.
Prodigy is actually happy about the publicity, because bad publicity is good. He calls it "great news" because of the his cook book is getting tons of exposure.
Prodigy, born Albert Johnson, had this to say about the ban:
"My new book #CommissaryKitchen My Infamous Prison Cookbook
Just got banned from every prison in the state of California cause of my hooch recipe. For those who dont know, hooch is homemade alcohol. This is great news for me. S/o to @kath3000 and @buck50prod #InfamousBooks #InfamousRecords #HegelianDialectic Jan. 2017″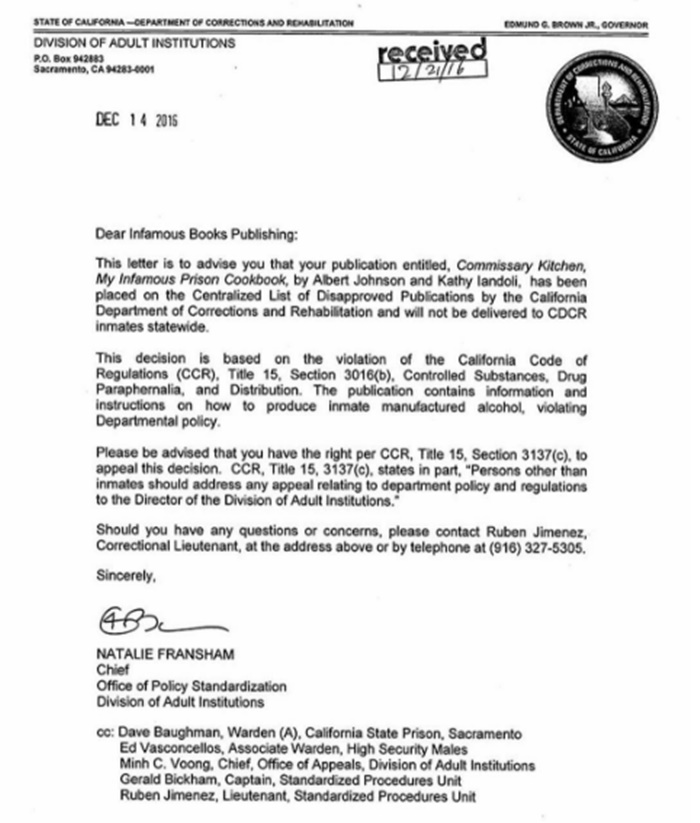 We guess a big thank you should go out to California State prison officials.
Will you be buying Prodigy's Jailhouse Cookbook?
Photos: Instagram