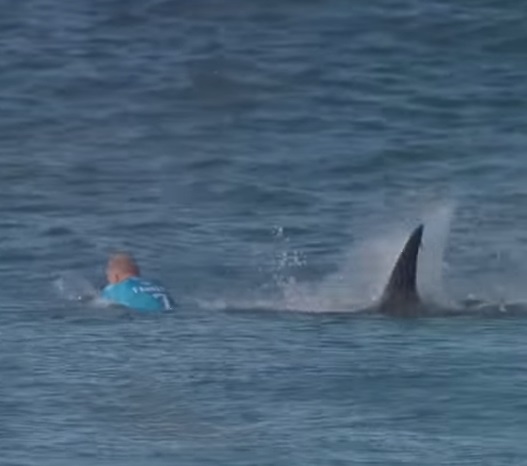 Pro Surfer Mick Fanning Attacked By 2 Sharks!!!
BREAKING: During the final heat of the 2015 J-Bay Open between Mick Fanning and Julian Wilson was put on hold indefinitely when Pro Surfer Mick Fanning Attacked By 2 Sharks.
The scary incident, caught on live TV, happened Sunday in South Africa during the J-Bay Open (Jeffrey's Bay, which is a notoriously sharky lineup) final surfing competition. Mick Fanning was had just got out in the water waiting on a wave in a split second a shark came out of nowhere attacking the surfer.
Before you watch the video, please note he came out unharmed, but Fanning is seen sitting in the water near his surfboard, waiting for a wave when suddenly two sharks appear behind him.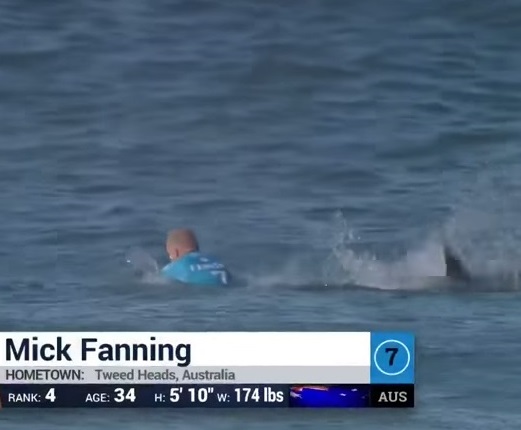 [rpi]
Fanning immediately starts trying to swim out-of-the-way, but briefly gets knocked underwater by a big wave.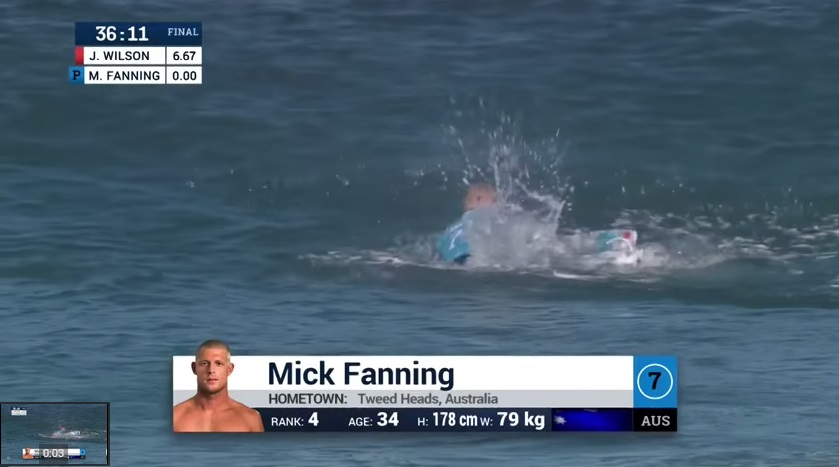 As an announcer tells people to get out of the water, the Water Safety Team rushes forward and pulls Fanning and his competitor Julian Wilson out of the water and onto a rescue boat.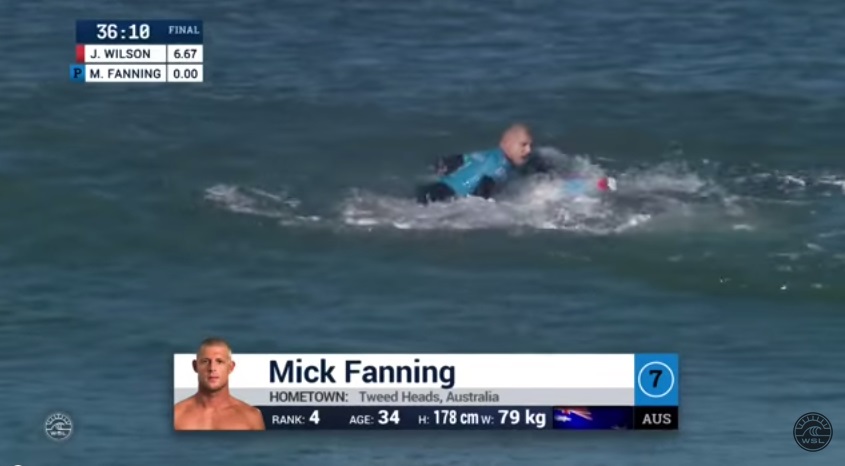 Mick was able to speak on the unthinkable moment where he almost became a horderve for two sharks, saying:
Fanning explained:
"I was just sitting there. I was just about to start moving, and then I felt something grab… get stuck in my leg rope."

"I instantly jumped and he kept coming at my board. I was just kicking and screaming."
He added that:
"I punched [the shark] in the back."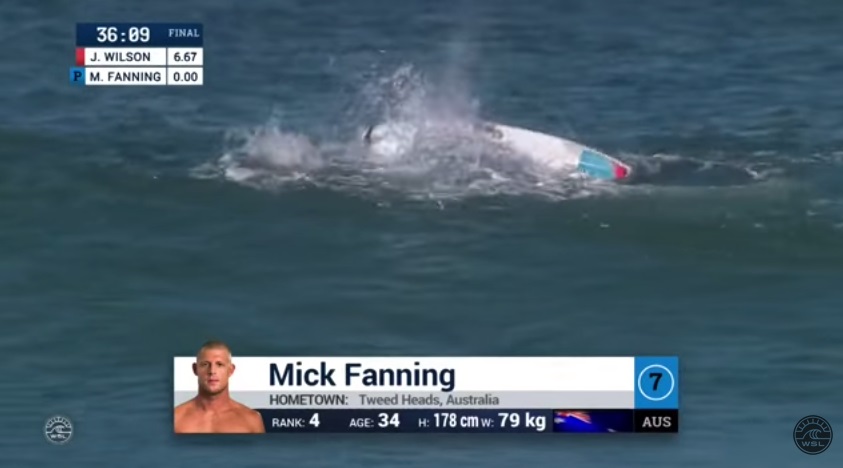 Julian Wilson got very emotional and had to wipe away tears as he talked about watching Fanning try to fight away the sharks.
Wilson said:
"I saw the whole thing."

"I saw him get knocked off his board and then a little wave popped up, and I was like, 'He's going… he's going under. And I felt like I couldn't get there quick enough.'"
According to the announcers who witnessed the terrifying incident said that they've NEVER seen a shark attack on a pro surfer in the history of competitions.
Shortly after Fanning's shark attack, the J-Bay Open was cancelled, and both Fanning and Wilson split the winning points and prize money.
Watch the video posted by the World Surf League of Fanning fighting off the shark:
What do you think of Pro Surfer Mick Fanning Attacked By 2 Sharks video?
Thankfully Mick is still here and able to still do what he does best, surf – here is a photo from his Instagram: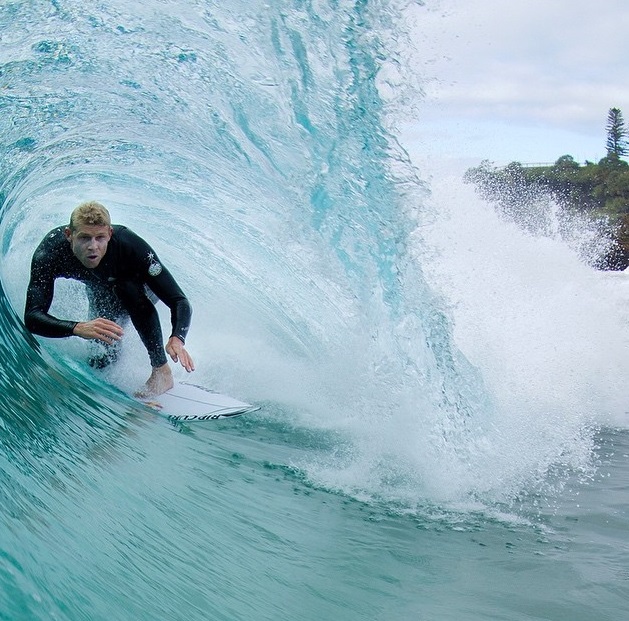 Fellow surfer Juan Medina JC poked fun at the scary incident with this photo saying:
"So heavy bro! glad you are okay warrior @mfanno"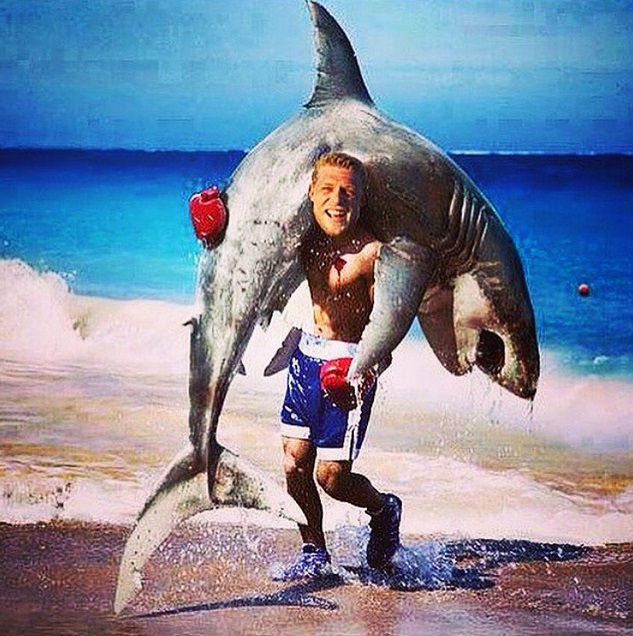 Thoughts?