Canadian rapper PartyNextDoor and his friend Jerome were arrested at the Canadian border on possession of drug charges Thursday. Now, PND is speaking out about the arrest.
Read on to see what PartyNextDoor has to say about he and his homeboy being charged with Seventh-Degree Criminal Possession of a Controlled Substance at the Lewiston-Queenston Bridge into Canada…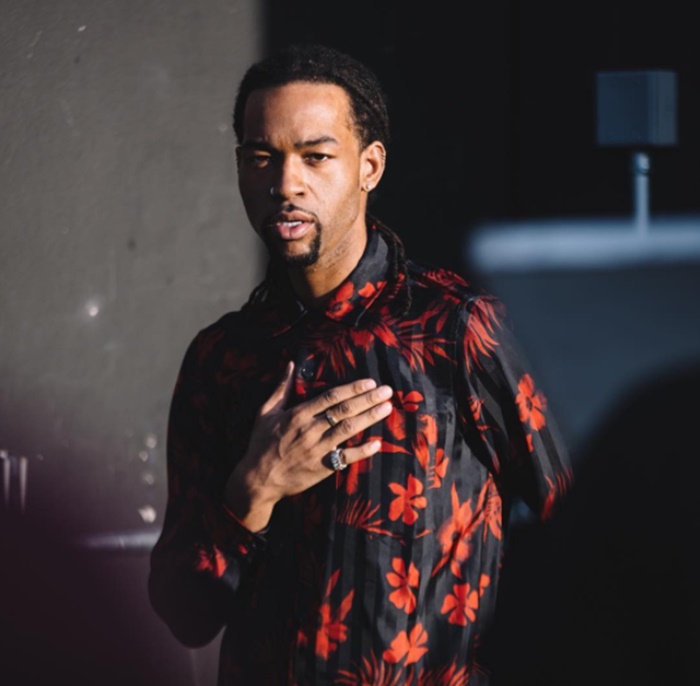 CelebNMusic247.com has learned that PartyNextDoor was reportedly found in possession of Xanax and Oxycodone after his tour bus was stopped for secondary inspection while entering the United States.
24 hours after his arrest, PartyNextDoor has gone on record saying:
"The only chains on these wrists have diamonds on them."
PND and his friend were cited and eventually released from jail while PartyNextDoor fans were waiting to hear what the Toronto singer had to say about the arrest.
PartyNextDoor Tour Bus Shot Up
On Friday, he took to Instagram mocking his arrest with a picture of him holding his hands in the air together. The caption read "the only chains on his wrist were with diamonds."
Here is the FULL caption from PND:
"The only chains on these wrists have diamonds on them. Boston was fun tonight, on my way to Philly. #SEVENDAYS out now. #PositivityTourWontStop."
PND did a post/delete of the photo, but we have it below: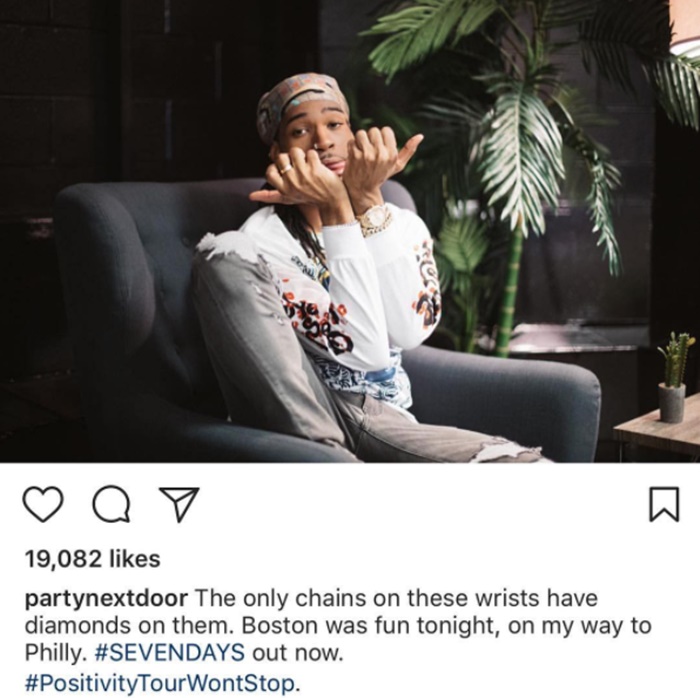 The arrest comes just a week after Party released his Seven Days EP, featuring Rick Ross & Halsey.
Tyga Fires Shots at PartyNextDoor and Kylie Jenner
he captioned his IG. He also mentioned that "Boston was fun tonight," reiterating that he isn't missing a beat on the road right now with Halsey. If you're interested in seeing them live, peep tour dates right here to see if they're in a city near you.
Check out Party's IG post (below), and read the full story on his arrest right here if you missed it earlier.