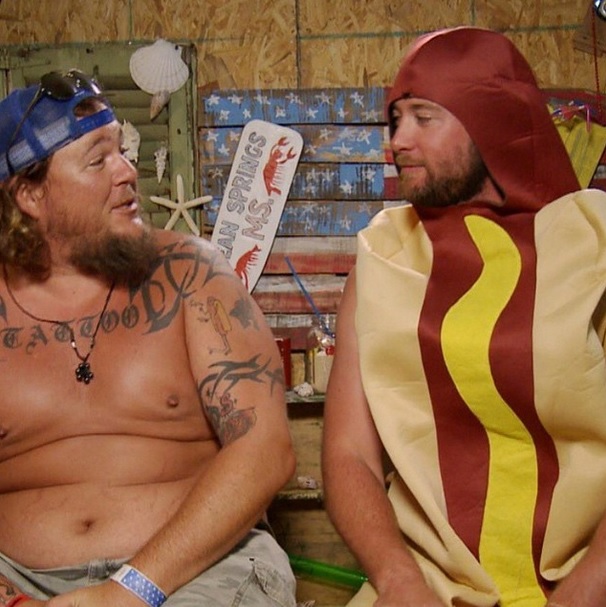 Party Down South Recap: The House Is Divide
On Thirsty Thursday Party Down South Recap: The House Is Divided after Daddy and Tiffany get into a heated argument over Lil Bit.
The fight continues when Daddy calls Lauren a "B" – then things explodes when Hot Dogg jumps into things when Murray, Walt, Lyle and Mattie weigh in on Hot Dogg. They want her to "LEAVE DADDY ALONE." She claps back saying she can't help having chemistry with Daddy. Daddy ends up fighting with the whole house.
The next day is the aftermath and Daddy has no clue what you destroyed or caused in his drunken belligerence. His drinking is amped up this season, his issues are over the top and his emotions are still out of control – all over Lil Bit.
As Walt says, Lil Bit may be gone, but she is still causing drama in the house and now the House is divided for the first time on Party Down South.
The next morning Hot Dogg tries to mend fences, Tiffany is over it and Walt becomes the Handy Man repairing all the furniture Daddy destroyed. While the girls are gone Daddy starts apologizing for his wrongs during an EPIC BLACKOUT. Murray tells Daddy that he NEEDS to apologize to Tiffany 100% because he was wrong on every level.
[rpi]
Later the girl's head out to have a girls day out on Daddy's dime since he left his wallet in the car. Daddy still has NOT apologized. Lyle and Mattie head to the gym and Walt and Murray stay behind to fix everything in the house.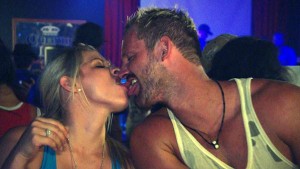 Tiffany feels that Daddy is like a little boy who allows to many snakes in his life. She wants to make sure that Hannah is not another snake or she will have to deal with Tiffany. What Daddy doesn't realize is that Tiffany defends him, and she is worried because he is simple. They don't want another Lil Bit situation again. They all feel betrayed by her.
Back at the house Murray and Walt initiate Hot Dogg into the house by throwing all of her stuff around the outside of the house. Murray wants her to feel welcome and like she's one of the house so he spreads all of her undies around the yard. He says "they cooking with shrimp."
Across town in Biloxi Tiffany, Lauren and Hannah go out for sushi and buys up the as much as possible all on Ryan's dime. Lauren and Tiffany warm up to Hot Dogg. They get the tab and it total's $117.00 teaching Daddy a valuable lesson NOT to leave you wallet in the car after you piss off a woman.
Back at the house Lyle and Mattie drive up to Hot Dogg's clothes all over the yard. Murray is ready to hear it. His excitement meter, but Hot Dogg doesn't get a reaction. Murray is upset, so they move on and get ready to head out.
Later Daddy finds his wallet. Little does he know they charged the food so he has no clue. He is happy that there is a house of trust worthy roomies. On the way to the club, Daddy (baby) and Tiffany (mama) make up once he agrees to pay her bar tab at the quarter bar.
They roomies start getting their drink on while Hot Dogg makes her move trying to speak with him to see where his head is at. All he can talk about is her ass, so basically he ain't hearing nothing Hannah is saying. Tiffany and Lauren are watching everything and making sure they don't have a Taylor 'Lil Bit' Wright repeat.
All is good as the party continues after they leave the club and Wild Lyle comes out. He is on a mission to get him some Mattie again. It's the sloppiest hook up in Party Down South history. Hilarious actually.
Check it: