Rapper Ice Cube's Son actor O'Shea Jackson Jr was spotted out last night in London with his curvy new girlfriend.
O'Shea Jackson Jr and his voluptuous Blonde girlfriend were caught on camera by paparazzi as he enjoying a night out at Chiltern Firehouse restaurant in London. Continue on to see what O'Shea Jackson Jr's PAWG looks like…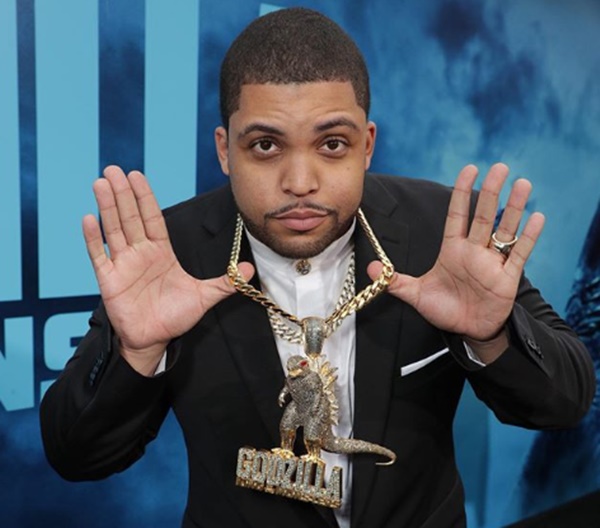 CelebNMusic247.com reports that Ice Cube's son and Godzilla: King of the Monsters actor O'Shea Jackson Jr apparently likes his women as "thick" or as a "PAWG" on popular hip hop message boards like Boxden.com and TheColi.com.
O'Shea Jackson Jr's new girlfriend is a PAWG (Phat @ss White Girl) and we are NOT mad at him.
The young Hollywood hunk was one of the leading trending topics on Twitter according to MTO.
O'Shea, 26, has made a name for himself since his feature film debut portraying his father in the 2015 NWA biopic Straight Outta Compton. Since then his career continues to expand with a diverse set of characters in films like Ingrid Goes West, Den of Thieves, Long Shot and the upcoming movies Just Mercy and Den of Thieves 2.
O'Shea Jackson Jr. recently spoke on being Ice Cube's son "Is A Gift And A Curse."
He told Essence:
First of all, I take joy in carrying my father's name. I love the fact that he will live on through me. It is an honor to be a junior always, but you will always be reminded. You're always asked if you're walking in your father's footsteps or you're trying to be better than your father.
O'Shea concluded by saying:
There are two O'Sheas. It's two of us and it's about making this name last throughout the test of time.