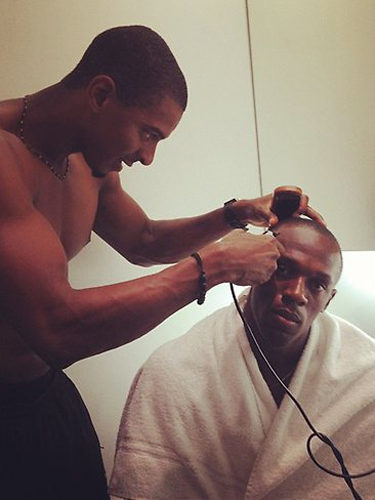 (CelebNMusic247) After winning the  100 and 200 meter sprints in consecutive Olympics, Olympian athlete Usain Bolt took a break from his usual nice guy image to get his brag on and reply to legendary sprinter Carl Lewis' questioning of his sudden drop in race times.
Usain Bolt said:
"I'm going to say something controversial.  Carl Lewis, I have no respect for him.  The things he says about the track athletes are very downgrading. I think he's just looking for attention because nobody really talks about him.  I've lost all respect for him. All respect."
Not only does Usain want us know he's not using drugs, he also proclaimed, "I'm now a legend. I'm also the greatest athlete to live."
Take that Carl Lewis!
Follow CelebNMusic247.com on Twitter – Like us on Facebook and Friend us on YouTube
Related articles