Boxer Manny Pacquiao is getting just what he deserves after he went public about his hatred towards gay people, so Nike DROPS Manny Pacquiao Like Yesterdays News!!!
CelebNSports247.com has the latest on Nike dropping Manny Pacquiao on the flip…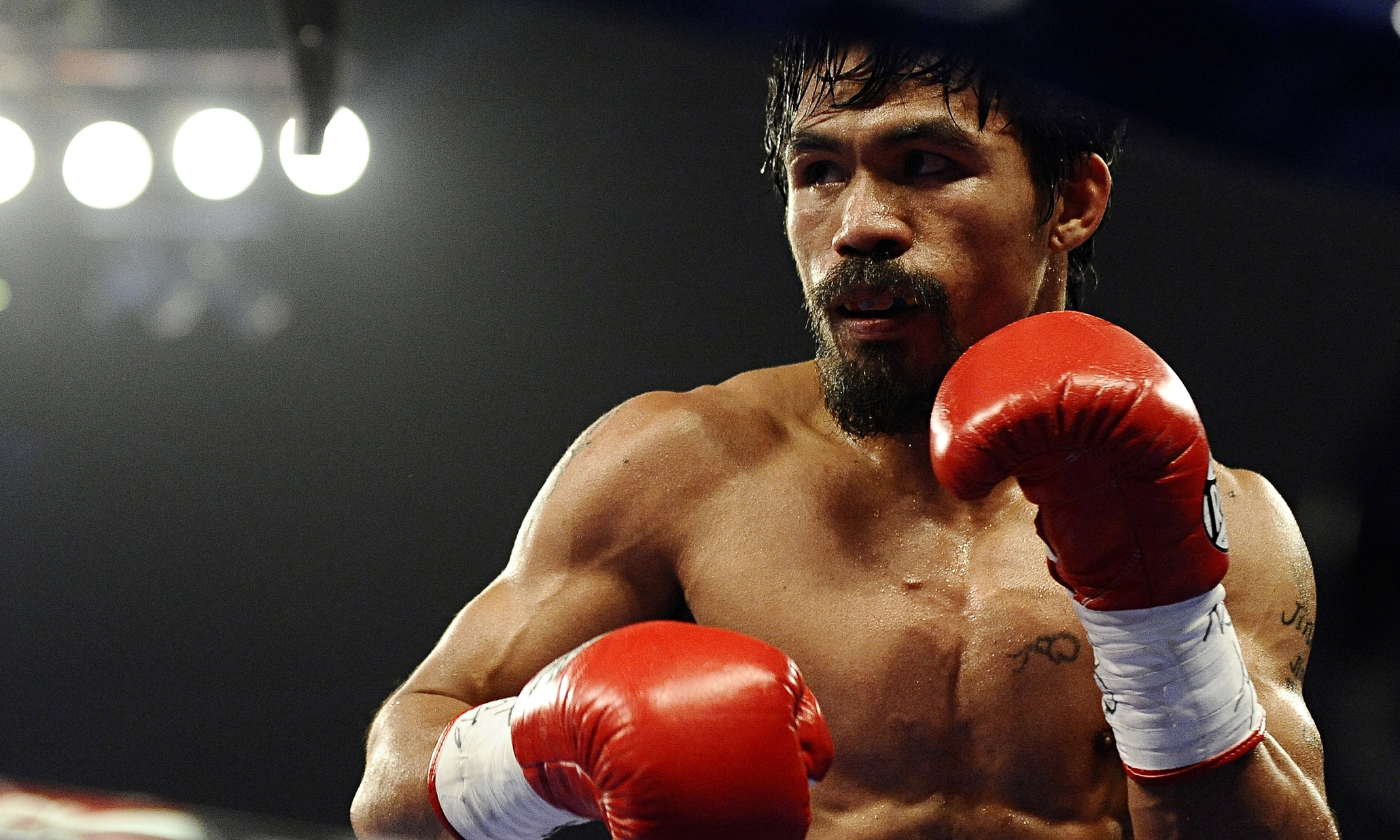 Did you hear, Manny Pacquiao Loses Major Endorsements?
Looks like Manny Pacquiao better look around a smell the roses because his remark that homosexuals are worse than animals led Nike to terminate its dealings with the boxer!
Yes Manny this is what happens to racist and prejudice individuals who the public turns up to!
Manny Pacquiao has fallen from grace in the public eye since he's made it known that he hates gays! That's just as bad as Donald Trump's foul-mouthed statements towards the Latin community.
Manny is currently running for a Senate seat in the Philippines, but with all this negative press surrounding him, we wonder if it will still help him or hurt him.
On Tuesday, Pacquiao delivered an empty apology saying he was apologetic "for hurting people by comparing homosexuals to animals." But in that same statement, he also reiterated that he was merely going by "what the Bible says," and he repeated his opposition to same-sex marriage.
After Nike got wind of Manny Pacquiao's belief's toward same-sex relationships and marriage Nike decided to cut ties with the boxer.
[rpi]
Late Wednesday, Nike issued a statement:
"We find Manny Pacquiao's comments abhorrent. Nike strongly opposes discrimination of any kind and has a long history of supporting and standing up for the rights of the LGBT community. We no longer have a relationship with Manny Pacquiao."
The news was welcomed by basketball legend Magic Johnson, who tweeted:
"I applaud Nike for terminating Manny Pacquiao's contract after his derogatory statements that gay people are worse than animals."
Johnson also said he won't be watching any more of the boxer's fights.
In addition to seeking a Senate seat, Pacquiao is training for an April 9 bout against Timothy Bradley Jr. Good Luck Manny, because we bet everyone wants to see Bradley beat your face in!
Thoughts?