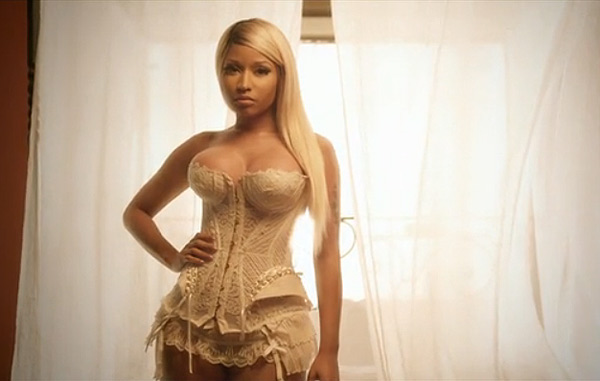 (CelebNMusic247-News) Nicki Minaj Says Goodbye
Its time for Nicki Minaj  "time to focus on the music" and say goodbye to American Idol.
On Thursday Mariah Carey announced her departure from American Idol and it became a domino effect since Nicki Minaj followed suit.
Nicki Tweeted: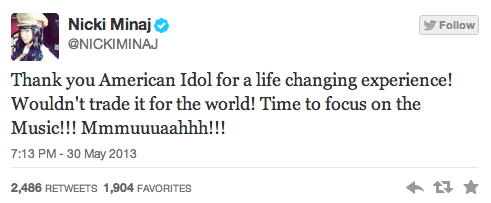 Soon after Nicki, who joined American Idol in the fall with Carey and Keith Urban, he also said his farewell to another season of judging on American Idol.
Fox and Idol producer FremantleMedia said in a statement that they wish Minaj the best. So the rumors pan out to be true and the only man standing for now is Ryan Seacrest.
Out with the old and in with the new, hopefully with no FAKE beefs this year!
Related articles