Newspaper Tweet & Deletes Aaron Rodgers Peen Joke?!?
The St. Paul Pioneer Press ran a story Tuesday about the good luck charm of Packers QB Aaron Rodgers, but Aaron Rodgers Peen Joke gets Tweet & Deletion!
Although, it's true that Rodgers is known to give it a little yank for good luck during games. OK, fun little fluff piece.
[rpi]
But whoever is running the Press' Twitter feed didn't think the story was quite fun enough, and went ahead and posted this gem: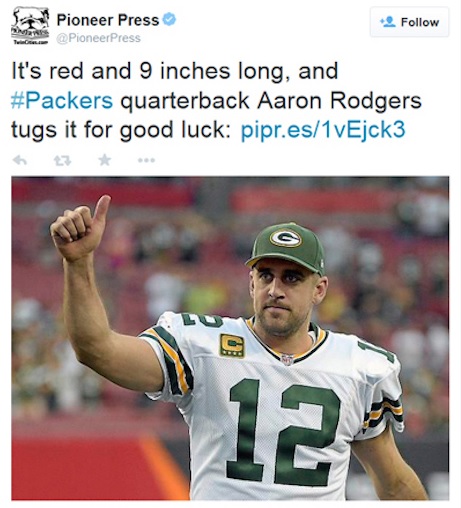 After deleting the tweet – the paper posted this response: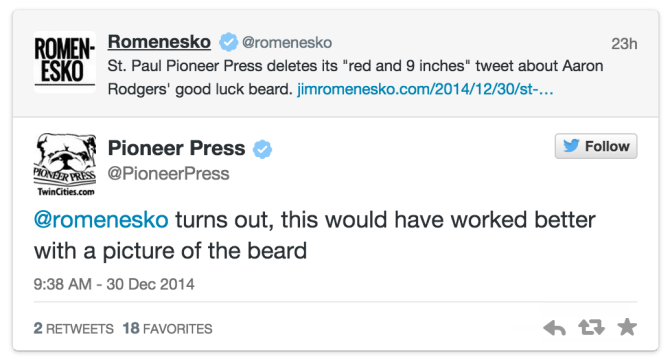 Related articles