The newly single Malika Haqq who used to date rapper OT Genasis is now pregnant, but she is making sure she is getting paid.
On Instagram Friday, the KUWTK star made the announcement sharing the good news in a rather unusual — and profitable — way. Apparently, she is taking some advice from her Kardashian connection. Read on for more on the newly single Malika Haqq pregnant…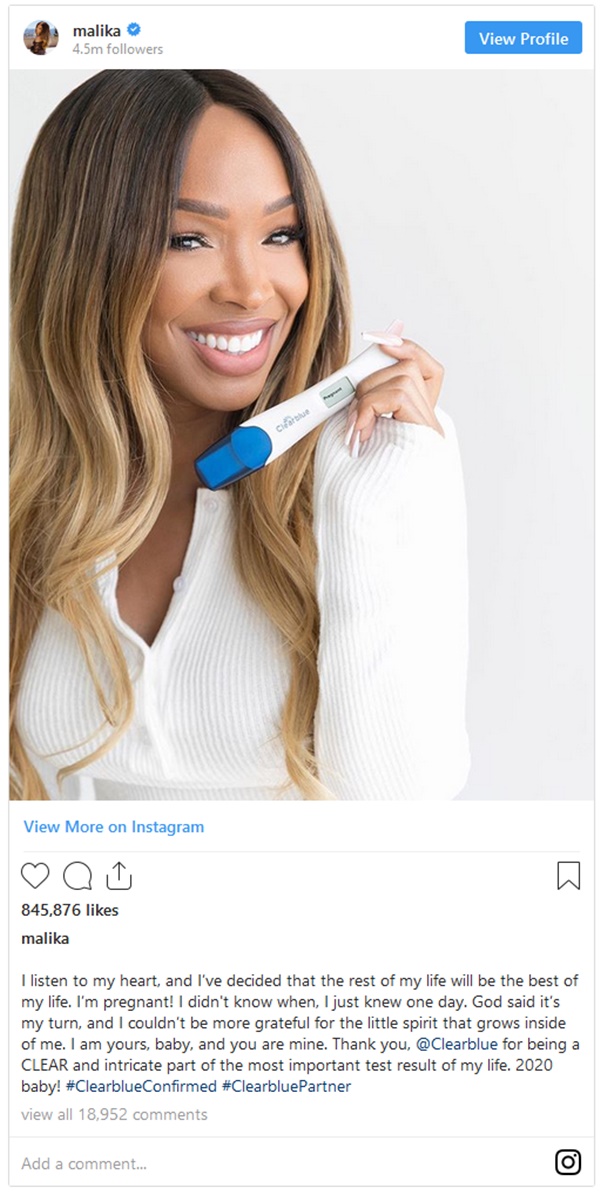 CelebNMusic247.com has the latest from Malika Haqq who shared the news of she and OT Genasis unborn baby, while cashing in on her pregnancy.
We have to give it to Malika  Haqq who is already making a boss move and creating a nest egg for herself and her unborn child.
Haqq wrote:
I listen to my heart, and I've decided that the rest of my life will be the best of my life. I'm pregnant! I didn't know when I just knew one day. God said it's my turn, and I couldn't be more grateful for the little spirit that grows inside of me. I am yours, baby, and you are mine.
She also AD-ed:
Thank you, @Clearblue for being a CLEAR and intricate part of the most important test result of my life. 2020 baby! #ClearblueConfirmed #ClearbluePartner
There is nothing like making a profit off your child even before they're born. Way to go mom with the  ad-nouncement it was so suttle.
All honesty, Malika is looking out for her daughter, we all know how rappers love to deny getting their girlfriends pregnant.