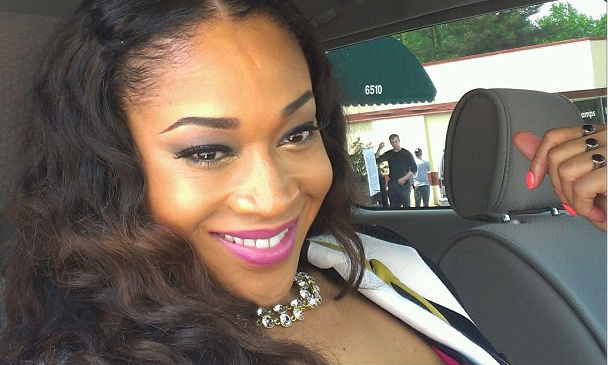 Mimi Faust Weighs In On Benzino Stevie J Feud
If you've been watching the Love and Hip Hop Atlanta 3 Reunion then you've seen the fight and now Mimi Faust Weighs In On Benzino Stevie J Feud!
Mimi Faust has been an eyewitness to a lot of the drama her ex Stevie J and his one-time BFF Benzino, but this was the worst. Despite what Stevie thinks Mimi believes that Benzino was looking out for his boy.
Why couldn't Stevie see that Benzino was sticking to the "Bro's before hoe's" theory?
Mimi told Sister 2 Sister:
"I think Benzino really had his friend's best interest at heart and he was trying to look out for him, whether he went about it the right way or not, that's a matter of opinion." 
In fact, Benzino admitted that he sought out to identify the man Joseline Hernandez was rumored to be having an affair with during  an episode of Love & Hip Hop Atlanta. When Zino found out it was Hernandez driver, he felt compelled to tell his bro Stevie.
Mimi explains that
'This person in your life is causing havoc and wreaking havoc with everyone else in your life on purpose'"

 "He was trying to get him to understand."
Unfortunately Benzino's attempts seemingly failed which led to the explosive fight during the show's reunion taping of the reunion. As for Mimi, she could easily point out that she wears the pants in the relationship, while most of us feel Stevie and Joseline's relationship has become toxic.
The Scandal in Atlanta star has no clue why the Puerto Rican Princess is angry with her so she took to Twitter saying:
"Correction: we haven't been going through anything, we are never in the same places EVER, why she's mad at me? I couldn't tell you!!" 
Mimi adds:
Do you agree with Mimi Faust? Did Benzino have Stevie's back and do you feel Joseline is toxic to their relationship?
Related articles