Now that Liam Hemsworth has filed for divorce from Miley Cyrus, she is back to her smear campaign.
Miley Cyrus is back on her soapbox to justify why she split with Liam Hemsworth since the alcohol and drug accusations came off like a thirsty attempt to look the victim failed. Now, Miley is saying she had to change to be with Liam Hemsworth. Read on…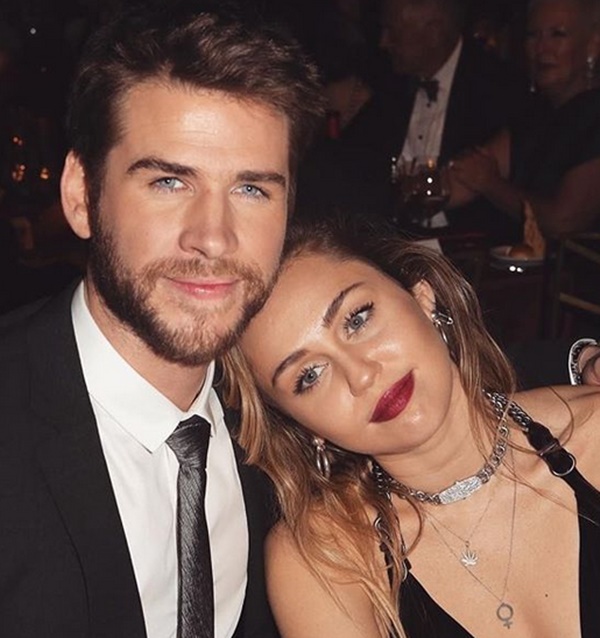 CelebNMusic247.com has the latest on Miley Cyrus, 26, who was shocked by her estranged husband Liam Hemsworth that he wants a divorce.
Miley Cyrus reveals that she and Liam Hemsworth "broke up months ago," well before they publicly announced their separation on August 10.
The pop star says that she could no longer "hold back about who she is" in the long-term relationship with her hunky Australian partner.
According to Miley, she claims that her ultimate drive to be herself was:
She just got to the point where she didn't want to hold back about who she is. She wants to be true to herself. Being with Liam, this was just not possible. For them to be happy, she had to change as a person too much. She knows not being with Liam will make her happier in the long run.
Really? Wow, Okay?
An insider also claimed Miley "really had to make a lot of changes to be with Liam, and it was almost like she needed to be a different person to be in a relationship with him."
The split should come to no surprise that Miley wanted out. She never stopped complaining that she didn't like being called a "wife." That alone was an issue. Plus, she seems more of a free spirit that will always want to be with the new now next.