Miley Cyrus is lashing out at the media for allegedly slut-shaming her after she was spotted kissing Australian singer Cody Simpson.
According to reports, Miley Cyrus kissed Cody Simpson just weeks after her split from husband, Liam Hemsworth and the public feels some type of way. Read on…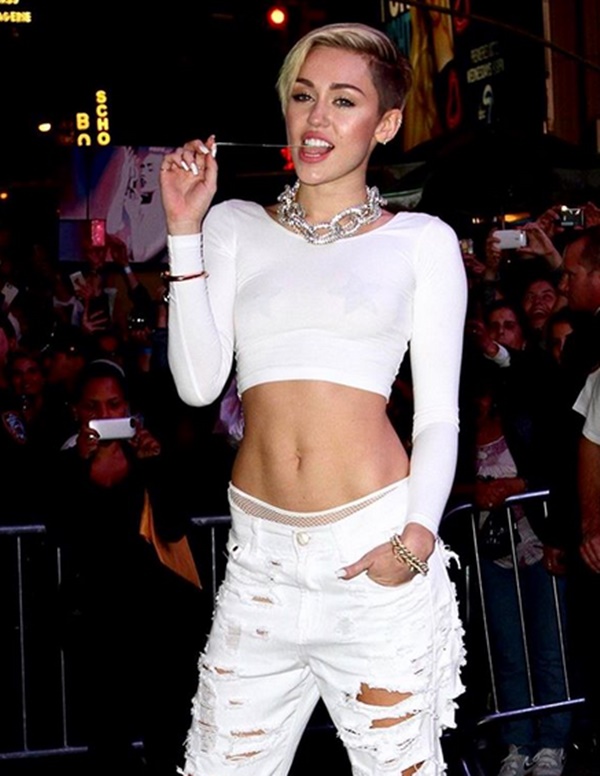 CelebNMusic247.com has the latest on Miley Cyrus feels that she has been judged every step of the way since she split from her Australian hunk Liam Hemsworth.
Miley Cyrus quickly hooked up with female pal and Brody Jenner's ex-girlfriend, Kaitlynn Carter. The two started dating following the split. She also threw Liam under the bus claiming that he was a drug addict.
cody simpson and miley cyrus isn't the two I ever thought would be a thing but something in 12 year old me is kind of hype about it rn pic.twitter.com/NcdOMtFL5I

— k (@deadwriting) October 4, 2019
Over the weekend, she wrote in a lengthy post via her social media.
Cyrus writes:
I know the public feels invested in my past relationship because they felt like they saw it thru from the beginning…. I think that's why people have always felt so entitled over my life and how I live it because they've watched me grow up… but I am grown now and make choices as an adult knowing the truth/details/reality. People only 'know' what they see on the internet.
She added:
Men (especially successful ones) are RARELY slut-shamed. They move on from one beautiful young woman to the next MOST times without consequence. They are usually referenced as 'legends,' 'heartthrobs,' 'G,' 'Ladies Man' etc…. where women are called sluts/wh*res! I am trying to just THRIVE/survive in a 'mans' world…. if we can't beat em, join em! If our president can 'grab 'em by the p–sy' can't I just have a kiss and a acai bowl?!?!
Blah, blah, blah…Miley has been making a series of self-destructive bad decisions and just doesn't like being judged for it. Though she puts everything on social media for the court (trolls) to weigh in.
It's her own fault.
Let's NOT forget what Nicki Minaj said about Miley and Will who she is showing love to in this post: