It appears that those Spice Girls checks apparently cutting like before.
Word is, Mel B has claimed she's "unemployed" and unable to meet the financial demands of her ex-husband, Stephen Belafonte, as the couple continues to battle it out over child support. Read on…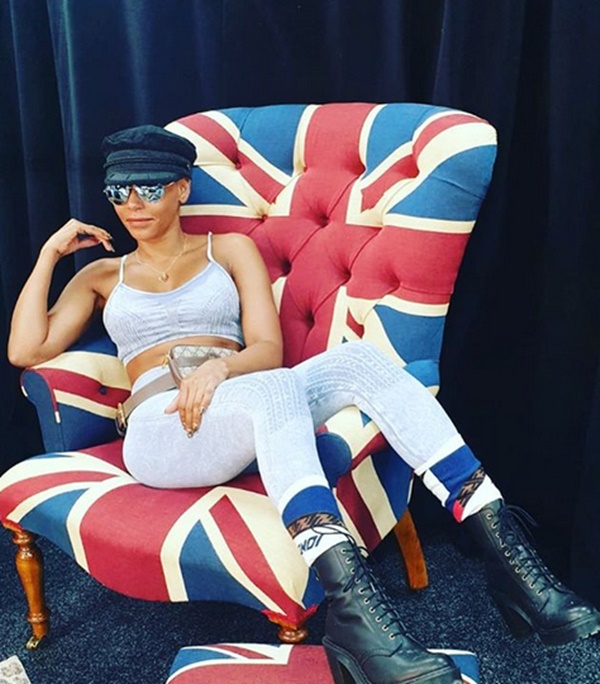 CelebNMusic247.com has learned that Mel B is fighting her ex's request to have the current amount of child support he receives for their 7-year-old daughter Madison raised from $5,000 a month.
Mel B, 44, listed her monthly income, assets, and expenditures in a filing submitted to the Superior Court of California County in Los Angeles on Monday to support these claims, writing how she hasn't had a steady stream of income since September 2018
Yikes! but we know how that can be.
The Spice Girl is claiming her ex doesn't need the extra dough. She is alleging she doesn't make enough money to give Belafonte any more than she's already forking over, according to court docs obtained by DailyMail.com.
In addition to her claims, Mel B states that she's been "looking for work both in the United States and in the United Kingdom," but sadly "has not been successful."
She adds:
At the present moment, Melanie is unemployed, but she is actively looking for work.
Scary Spice claimed she made a monthly salary of $3,747, with $83,002 cash in the bank, $68,873 in stocks and bonds, and $5.2 million in the property. She alleged her expenses rack up to be $120,475 a month, including $4,493 in restaurant bills; $2,012 in entertainment, gifts and vacation; $38,150 in rent and mortgage payments; and a cool $81,733 on taxes and accounting fees.
Belafonte is claiming otherwise, saying that his ex earned $226,000 per month, but that was during the time they were married.
Basically, Stephen wants to live a lavish life and make Mel B pay for his lifestyle.
Yikes. It's tough out there for a '90s pop star!
Mel was working as a judge on America's Got Talent, but her contract ended in September 2018 and she's apparently not found a steady gig since.