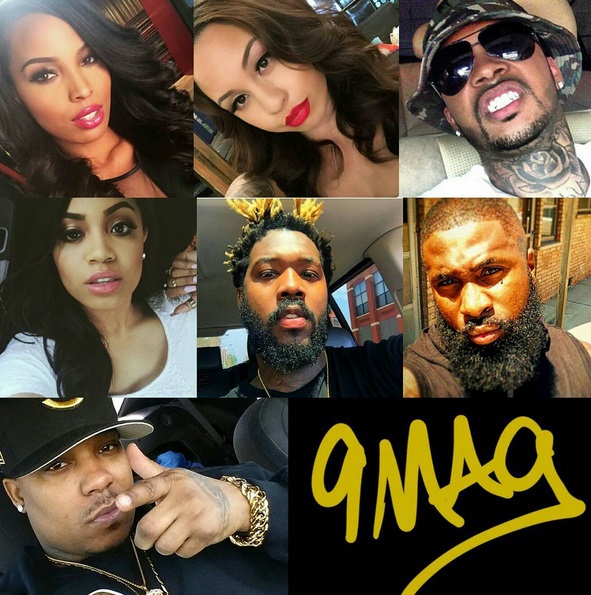 Meet The Cast of Black Ink Crew Chicago!!!
We gave you a First Look at Black Ink Crew Chicago and now we want you to Meet The Cast of Black Ink Crew Chicago aka 9Mag tattoo parlor in Chicago.
The new Black Ink Crew are top notch – they're some of the BEST tattoo artists in the game, and they're all located at 9 Mag Ink tattoo and Piercing. Find out more on the flip…
9 Mag Ink tattoo and Piercing is the new Black Ink Crew Chicago reality TV series on VH1. The shop is located at 2150 S Canalport Ave in Chicago Illinois.  The tattoos are badass, the detail is superb and the crew is dope. If you are in the area get inked at Black Ink Crew Chicago, the work speaks for itself. [Click HERE]
And if you like the work then make sure to get inked by Ryan, Phor, Don or Van.  If you're not familiar with these hot tattoo artist of Chitown, then Meet The Cast of Black Ink Crew Chicago below: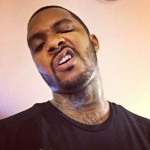 Ryan Henry is the owner of 9Mag, a prominent Chicago tattoo shop. Ryan created 9Mag as a legacy to his late sister and niece.
Ryan's drive and ambition are the strength of 9Mag, and he'll do whatever he can to keep his family together.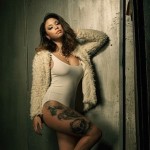 Kat (Katrina Jackson) is the hottest female tattoo artist in the Chicago area. She is the "little sister" of the shop and has the guys wrapped around her finger.
Phor and Kat flirt shamelessly, but Kat finds it hard to commit because of her ambitious career goals.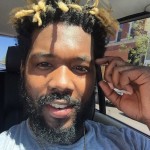 Phor  (Phor  Everim)  is a 9Mag tattoo artist, but his true love lies with music. He burns the candle at both ends, tattooing, spending time in the studio, and, of course, partying with his 9Mag family.
He's quite the ladies' man, but he has his eye on Kat.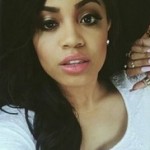 Charmaine is 9Mag's event planner. Her flirtatious nature creates tension and drama in the shop, especially between Don and his girlfriend, Ashley.
But that doesn't stop Charmaine from tearing it up on AND off the dance floor.
This Southern belle is a fireball and definitely knows how to capture a room.
[rpi]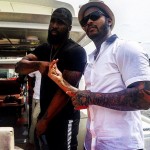 Don (Bishop Don) is Phor's little brother, best friend and assistant. Don has a great sense of humor and a big heart.
Though he gets into his fair share of trouble, Don tries to maintain his focus so he can provide for his girlfriend, Ashley, and their two-year old son, DJ.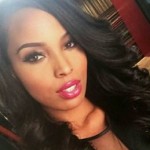 Danielle is 9Mag's "good girl" receptionist who strives to keep it together when things are far from perfect.
She is Charmaine's cousin, and Kat's former college roommate.
While Danielle has her life together, she definitely knows how to throw down and party with the best of them. And, if you mess with her girls, watch out!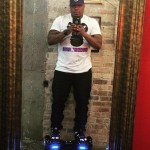 Van Johnson is Ryan's former business rival, and got his start tattooing from his mom's basement. Over time, he developed an incredible reputation as an artist. He took it to another level when he partnered with Ryan, his previous competition.
Van is the "big brother" of the group and always tries to hold it down for the 9 Mag family.
Are you looking forward to the newest crew to join the Black Ink Crew Chicago.
Join the conversation and stay connected to #BICC:
VH1's "Black Ink Crew: Chicago" is executive produced by Dan Cesareo, Shelley Sinha and Jessica Antonini for Big Fish Entertainment. Susan Levison, Nina L. Diaz, Ken Martinez and Daniel Blau Rogge are executive producers for VH1.
Thoughts?