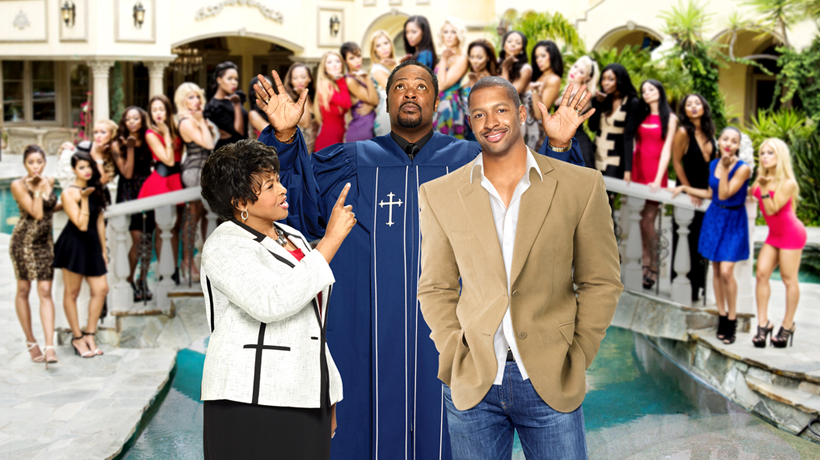 Match Made In Heaven Starts Tomorrow on WeTV!!!
Yum! Finally television gets it's first African American Bachelor and he is Delicious as Match Made In Heaven Starts Tomorrow on WeTV.
We can't wait to watch real estate developer, Shawn Bullard, as he, his momma and his pastor help to find him a wife.
On this season of Match Made in Heaven, Shawn Bullard, an African American real estate magnate and former college athlete is looking for true love. And who better to help him find The One than the man upstairs – or someone with a close connection? Enter Pastor Ken Johnson (spiritual advisor to the Indianapolis Colts) who guides Shawn and observes the authenticity of 24 women living under one roof who are hoping to find a love connection with Shawn.
Not only does the pastor weigh in on Shawn's choices, but when his very outspoken mother moves in, she too has a say on who could potentially be her daughter-in-law. While some ladies are sane and sweet, others are downright devilish leading to plenty of drama and bad behavior.
Meet Shawn Bullard the hunk that these 24 women will be fight over and we can see why.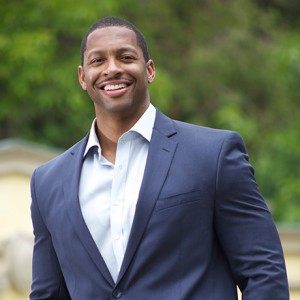 Shawn Bullard is proud to be a 34-year-old owner of a successful real estate development company in the metropolitan area of the city for almost a decade. The successful businessman is a serial entrepreneur who owns several businesses in addition to his real estate development company, including a hair salon and restaurant in the city. He has been recognized by several notable organizations for his achievements as a real estate developer and investor. In 2009, the Fox School of Business announced Shawn as the winner of the distinguished "Be Your Own Boss" Bowl, making him the first African- American to win this honor. Through all of his success, Shawn has remained humble because it did not come easy.
[rpi]
But NOTHING gets past his momma, Maggie Bullard who will help her son thin the heard.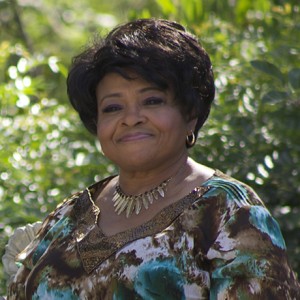 As the eighth youngest of eleven children growing up in a small town in North Carolina, Maggie Bullard has always been a resilient and nurturing woman. She was raised as a traditional, strong, Southern woman with Christian values and morals. Maggie's religious beliefs have always guided her throughout her life and continue to do so. Maggie and her husband moved to Northern Philadelphia fifty years ago to start a life together because of the opportunities the city had to offer. Maggie had her first son, with Shawn following 11 years later as her baby boy. It was always important to her that the church be significant in her children's lives. They would attend church every Sunday as a family and participate in many extracurricular activities. Maggie Bullard's extensive involvement in her local church included her participation in the church choir and her duties as the head treasurer, both of which she continues to this day.
Now here is the twist, Shawn is getting help from his faith and Pastor Ken Johnson.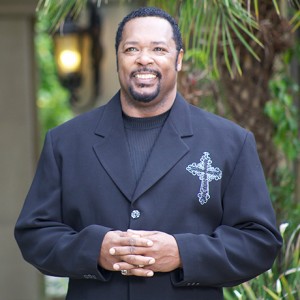 Through Pastor Ken Johnson's many years of faithful ministry and service, he has had much success and has become a nationally known speaker to schools, organizations, corporations and churches. However, Ken's motivation to speak and the content he transparently shares with audiences of all shapes and sizes, tells you who this man really is and why those closest to him are inspired by his example. Ken's life is a story of incredible transformation. Born into poverty in Los Angeles and growing up in inner city Dallas, Ken and his family moved over 18 times before graduating high school. Surrounded by drugs, alcohol, extreme poverty and a mother attempting at all personal moral costs to keep her children fed, Ken discovered temptation and struggle early in life. Outside of his athletic ability, there was little hope that Ken would become anything except another urban statistic. So, athletics became Ken's escape and hope.
Here is a first look at the new WeTV series Match Made In Heaven:
Match Made In Heaven premieres on WeTV Wednesday Feb. 4 at 8 PM