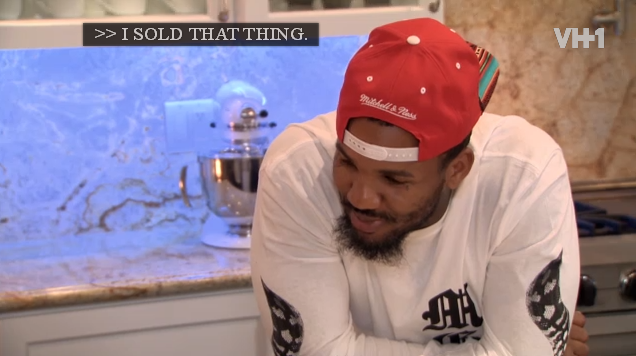 Marrying The Game: The Fairy Tale is OVER!
Game and Tiffney Cambridge embark on separate ventures as they've split and are moving on with their lives, going different directions, while he struggles with life with his fiance.
Game has sold the Glendale home and move futher into the suburbs, started his Robinhood Foundation, and his new label Blood Money Records.
He new home is painted black and since President Obama has the White House, Jayceon Taylor has The Black House. He brings his kids to the new house and shows them their new home.
Game is such a proud dad, he just fells blessed to be a father and says its the best gift ever. He children are adorable. The Game deals with the hardest thing after the breakup with Tiffney: telling the kids.
Across the basin, Tiffney is making a toast to the single life since Marrying the Game was NOT an option and that the Fairy Tale is OVER!
With her relationship to Jayceon on the rocks, Tiffney meets up with her friend to let her know that she finally embraced the single life.
Check it:
Game says he always saw himself married with one woman and all his kids under one roof. He feels it's best that he and Tiffney are no longer around each other because that didn't work in the past.
His boys help him talk things out but he's not sure what's gonna happen in the future. Still questioning his newly found single life after a 9 year relationship he reaches out for some female advice and a house party. He feels she is the best solution when he has woman problems.
With The Game still reeling from the fallout with Tiffney, he gets much needed counsel from good friend, LisaRaye.
Watch:
LisaRaye gives Jayceon some solid advice.
On the other side of town Tiffney is out with her girls and ready to start a new life without Game. She's ready for a new life with a new man. while Game launches an international tour, but the separation is taking a toll on the kids.
Until next week…
Related articles