Lori Loughlin Monitored Felicity Huffman's Case and now "she's afraid of being penalized for her fame."
After actress Felicity Huffman appeared in court on Monday to formally plead guilty in the college admissions scandal, fellow actor Lori Loughlin was paying close attention. Read on to get more details on why Lori Loughlin Monitored Felicity Huffman Case…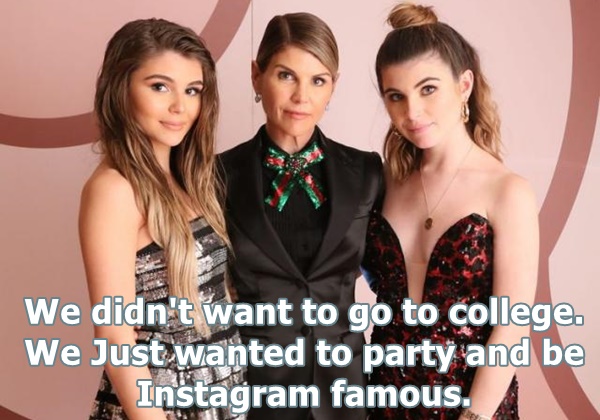 CelebNMusic247.com reports that actress Lori Loughlin should truly be thinking about her part in the college admissions scandal if pleading NOT GUILTY was a smart move.
According to a source close to Lori Loughlin and husband Mossimo Giannulli, the couple "carefully monitored" the courtroom proceedings via social media and news reports.
Basically, Lori Loughlin and husband Mossimo Giannulli were hoping for a gleam of insight into their own cases by assessing the tone of the prosecution.
What Lori Loughlin and husband Mossimo Giannulli learned:
A source tells PEOPLE:
Lori is watching Felicity's case very closely. She's relieved that it doesn't look like the prosecution is making an example of Felicity, and is adhering to the law.
The source continues:
Her big worry was that she would be treated unfairly as one of the more famous people involved in the case. She's afraid of being penalized for her fame, but it looks like prosecutors may be making a good faith effort to treat each defendant fairly.
Currently Loughlin, 54, and Giannulli, 55, face charges of mail fraud and money laundering conspiracy. If convicted, they face up to 20 years in prison on each charge.
The couple pleaded not guilty last month. They had previously turned down a plea deal because it included jail time.
As for Huffman, she agreed to plead guilty in April, saying:
I am in full acceptance of my guilt, and with deep regret and shame over what I have done, I accept full responsibility for my actions and will accept the consequences that stem from those actions.
The prosecution is recommending that Huffman be sentenced to the low end of the guidelines, and spend approximately 4 months in jail.
What would you have done?