Well, this was going to happen, Lori Loughlin Career DEAD; Sephora DROPS Olivia Jade!
Lori Loughlin risked everything for her ungrateful daughters who only wanted to go to college to party. Lori has lost her longtime contract with the Hallmark Channel, she was dropped by the family-friendly network on Thursday afternoon. Not to mention Sephora drops Olivia Jade from her endorsement deal. Read on…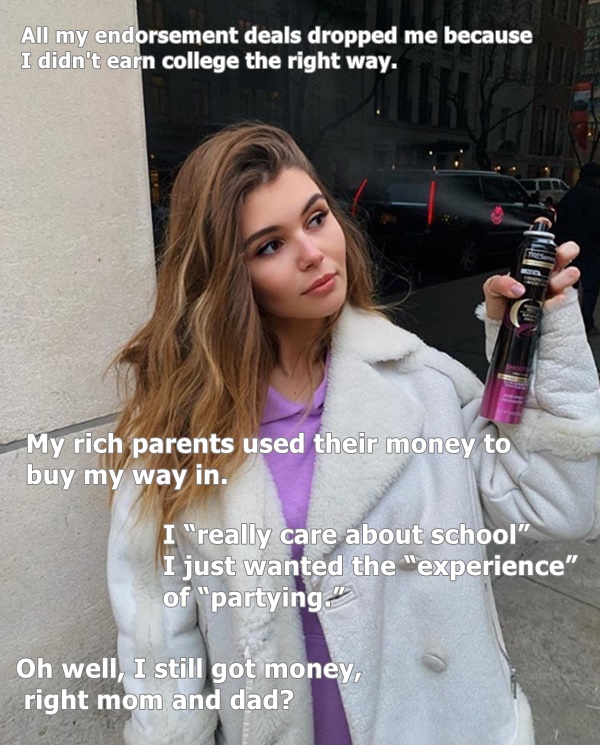 CelebNMusic247.com reports that after the news of Lori Loughlin's involvement in the college admission scandal her career is DEAD!
The scandal has negatively impacted Lori Loughlin and her daughter Olivia Jade Giannulli's financial future, beyond the legal implications of her criminal charges.
Are we to feel sad for Lori Loughlin or her daughter Olivia Jade? No, and here is why:
On Tuesday the "Fuller House" actress Lori Loughlin and her fashion designer husband Mossimo were named in a fraud investigation involving dozens of wealthy parents, alleging the two celebrity parents paid $500,000 in bribes to get Olivia, 19, and her sister Isabella, 20 into USC.
Crown Media, which owns Hallmark Channel, said in a statement:
We are saddened by the recent news surrounding the college admissions allegations. We are no longer working with Lori Loughlin and have stopped development of all productions that air on the Crown Media Family Network channels involving Lori Loughlin including 'Garage Sale Mysteries,' an independent third party production.
This is sad news for Hallmark fans since Loughlin has starred in numerous Christmas films for the channel, as well as the television series "When Calls the Heart."
On Thursday, Sephora pulled Olivia Jade's makeup palette.  The cosmetics brand confirmed the news in a statement:
After careful review of recent developments, we have made the decision to end the Sephora Collection partnership with Olivia Jade, effective immediately.
TooFab reports:
Following the scandal, people demanded that Sephora cut ties with the YouTuber, who boasts nearly 2 million followers on the video platform. Sephora customers ripped Olivia in the comments section on the product's page before the brand took the Olivia Jade x Sephora Collection Bronze & Illuminate palette off their website.

Olivia also previously collaborated or had partnerships with Amazon, Dolce & Gabbana, Marc Jacobs Beauty, Boohoo, Smile Direct Club, Princess Polly, Smashbox, and TooFaced, which are both owned by Estee Lauder Cosmetics.
Lulus co-founder and CEO Colleen Winter told us in a statement:
Lulus has not worked with Olivia Jade since August 2018 and we have no plans to do so in the future.
Tresemme released this statement:
We take this very seriously and are no longer working with Olivia.
Princess Polly, an Australian clothing brand, in particular, removed the entire Olivia Jade x Princess Polly collection from their website.  Since the backlash, Olivia has disabled all comments on her Instagram and YouTube videos.
Why Sephora DROPS Olivia Jade:
The backlash was insane with posts like these:
My son made varsity high school soccer team as a freshman. We are so proud of him for working hard and practicing every day. Here you are with a Letterman jacket which you bought and not earn. Your parents must be proud #dropoutnow, #loser, #cheater.
One follower slammed Olivia Jade:
The $500k your folks paid to get you and your sister into USC could have provided 15 full scholarships for low-income students at a state school.
Another commenter wrote:
Your shallowness and vapidity are an insult to kids who work hard and play by the rules. Getting a degree in Kardashian studies?"