Once again Hollywood has decided to pull the race card complaining that Gods of Egypt is too white forcing Lionsgate & Proyas Apologize for Gods of Egypt Whitewashing.
CelebNMusic247.com has learned that $140 million Summit Entertainment and Lionsgate film Gods of Egypt just can't catch a break since the buzz surrounding the film is currently toxic. The movie started gaining criticism after the posters of Gerard Butler, Nikola Coster-Waldau, and Brenton Thwaites were revealed.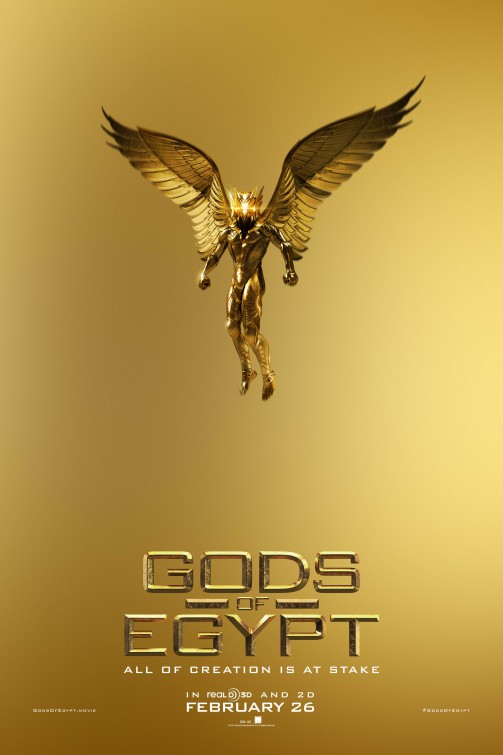 Now Lionsgate has release a statement to Forbes in regards to their upcoming 2016 film Gods of Egypt:
We recognize that it is our responsibility to help ensure that casting decisions reflect the diversity and culture of the time periods portrayed. In this instance we failed to live up to our own standards of sensitivity and diversity, for which we sincerely apologize. Lionsgate is deeply committed to making films that reflect the diversity of our audiences. We have, can and will continue to do better.??
Lionsgate apology seemed to be a bit vague, but so does Alex Proyas' apology, which reads:
"The process of casting a movie has many complicated variables, but it is clear that our casting choices should have been more diverse. I sincerely apologize to those who are offended by the decisions we made."
Bottom line is this. Hollywood is going to cast a film like the classics Cleopatra, Spartacus, Ben Hur, The Ten Commandments and many more films that are about Egypt. Hollywood sometimes forgets that casting like yester-year no longer is tolerated with movie goers and that is why the films tend to flop.  Lionsgate should have had the lead been someone like Common to play opposite Scottish actor Gerard Butler and Zoe Saldana or Zendaya as the female lead.
What Lionsgate forgets is that Egyptian people are either mediterranean, dark-skinned or extremely fair-skinned.
But if you go back to Greek Mythology there are no black Gods which is the problem that film makers and studios face. In this day and age the demand for being PC in this hypocritical world is always going to have some organization complaining about something.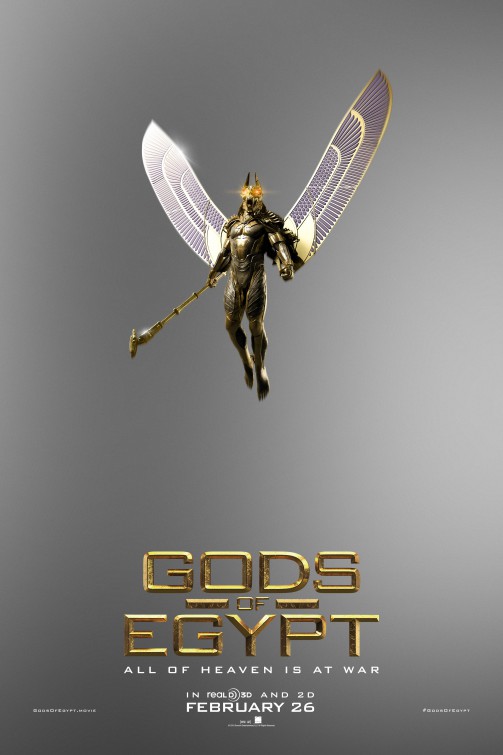 [rpi]
Let us break it down a bit more – Set (Setekh, or Suty) is played by Gerald Butler, a god of the desert, storms, disorder, violence and foreigners in ancient Egyptian religion. Set is a brown-skinned Egyptian God, who may have been best played by one of Hollywood best actors. The only problem is that they're either too old, dead, or NOT right for the part. We guess that the reason why Lionsgate went with Butler is that he is a box office draw. However, we feel that the actors that would have opened a new door would have been Idris Elba or Chiwetel Ejiofor. Both men prove to be box office draws and with Elba's role in the Thor franchise, he proves to be God worthy for the lead role instead of Butler.

As for Horus, played by Nikolaj Coster-Waldau should have been played by Common or Power star, Omari Hardwick. Horus is the patron deity of Nekhen in Upper Egypt, who is the first known national god, specifically related to the king who in time came to be regarded as a manifestation of Horus in life and Osiris in death. He is one of the most significant deities in ancient Egyptian religion, who was worshipped from at least the late Predynastic period through to Greco-Roman times. Common has that perfect look and his acting skills are top-notch. This really could have been a breakout role for him to show his thespian range. Hollywood NEEDS to realize that there are new blood when it comes to top-notch black actors instead of the typical 25 that land all the roles. Other great actor who would be perfect for this movie are either Mehcad Brooks or Trai Byers for the role of Bek, which went to Brenton Thwaites.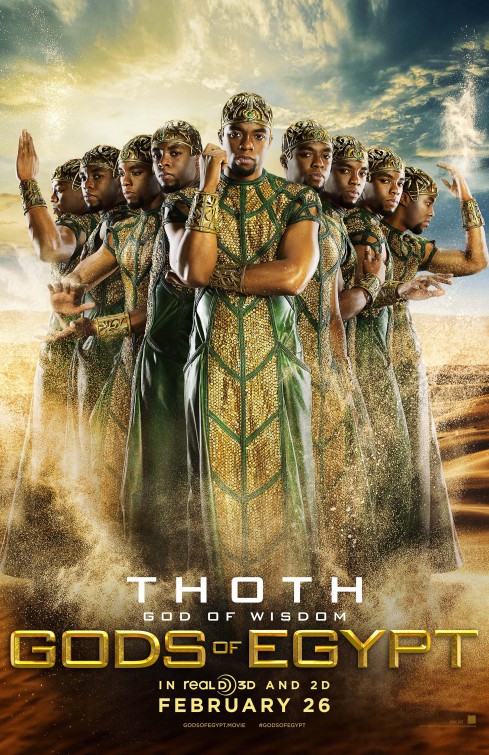 Our casting for God of Egypt would read as follows (Note: the politics of filming in Australia certain actors had to be cast):
Idris Elba …                                                Set
Zoe Saldana …                                            Zaya
Common                                                      Horus
Trai Byers                                                    Bek
Abbey Lee                                                    Anat (Australian actor)
Omari Hardwick or Mehcad Brooks      Urshu
Elodie Yung                                                 Hathor
Geoffrey Rush                                             Ra (Australian actor)
Chadwick Boseman                                   Thoth
The only black actor who made the cut is 42 star, Chadwick Boseman, who plays Thoth, one of the deities of the Egyptian pantheon. In art, he was often depicted as a man with the head of an ibis or a baboon, animals sacred to him.
Recently Zoolander 2 was criticized for the character ALL, who is an obvious androgynous male, but the Trans and LGBTQ communities are not pleased. Which makes us question one simple fact. The Trans and LGBTQ communities want to be a part of society and being that means being able to laugh at one self. Obviously the Trans and LGBTQ communities are not pleased because their insecurities are so blatantly relevant they don't understand what it is to be accepted and how to make fun of themselves. It is a comedy and sometimes to break stereotypes joke NEED to be made so we can all laugh together, not at!
Our society has truly become too hypersensitive about minimal things and superficial complaints. We ALL need to get over ourselves to move forward.
Here's the official plot synopsis for Gods of Egypt:
Magic, monsters, gods and madness reign throughout the palaces and pyramids of the Nile River Valley in this action-adventure inspired by the classic mythology of Egypt. With the survival of mankind hanging in the balance, an unexpected hero takes a thrilling journey to save the world and rescue his true love. Set (Gerard Butler), the merciless god of darkness, has usurped Egypt's throne, plunging the once peaceful and prosperous empire into chaos and conflict. With only a handful of heroic rebels opposing Set's savage rule, Bek (Brenton Thwaites), a bold and defiant mortal, enlists the aid of powerful god Horus (Nikolaj Coster-Waldau) in an unlikely alliance against the evil overlord. As their breathtaking battle against Set and his henchmen take them into the afterlife and across the heavens, both god and mortal must pass tests of courage and sacrifice if they hope to prevail in the spectacular final confrontation.
Gods of Egypt opens in theaters February 26, 2016.