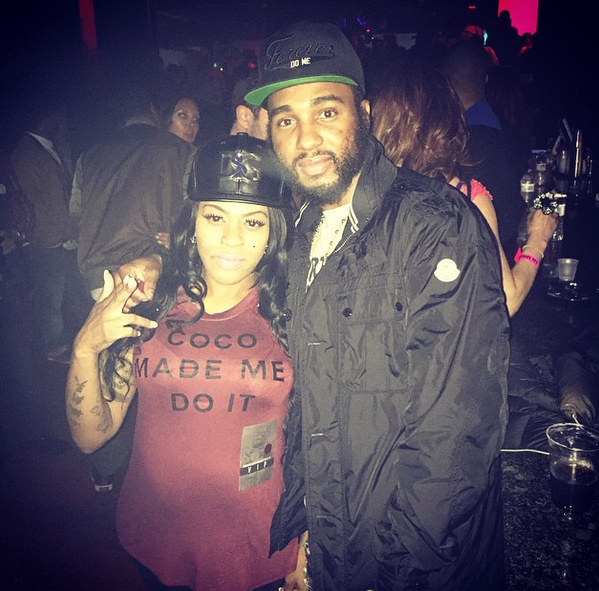 Lil Mo And Karl Dargan Are Expecting!!!
R&B Divas star Lil Mo And Karl Dargan Are Expecting a new bundle of joy into the world making them a happy family of ten.
Karl broke the news to R&B Diva: LA fans this week on his Instagram saying:
"Hmmmmm. Keep telling her she can't hide that tummy forever. Look at my gorgeous babymomma #TeamKSD #August25th #dntbelievemejustwatch #saydatden I love da kids. I love making them even more ????????????????????. The new edition of the #DarganFamily is on deeeee wayyyyy PHOTO CRED: @4evananasmom"
He posted this photo of Lil Mo and her belly bump:
Lil Mo And New Husband Karl Dargan can smile wide since the couple are readying for another baby.
We knew that Lil Mo wanted to have more children with her boxer boo Karl Dargan and this week she made sure to announce the happy news via Instagram.

In fact it was actually her husband who announced she was pregnant, via Instagram.

This will be Mo and Karl's eighth child together – Lil Mo's fifth and Karl's fourth
Congratulations to Lil Mo and Karl!
Besides her pregancy news Lil Mo recently released her amazing new album The Scarlet Letter which we dubbed a MUST HAVE CD.