Lil B was in a combative mood on Sunday, especially when it comes to Post Malone, who he refers to as French Toast. The Based God put a curse on Kenyon Martin for coming at Jeremy Lin over his dreads, then verbally attacked Post Malone.
Read on to witness the READ that Post Malone endured from Lil B over the weekend. Apparently, there is no love between these two…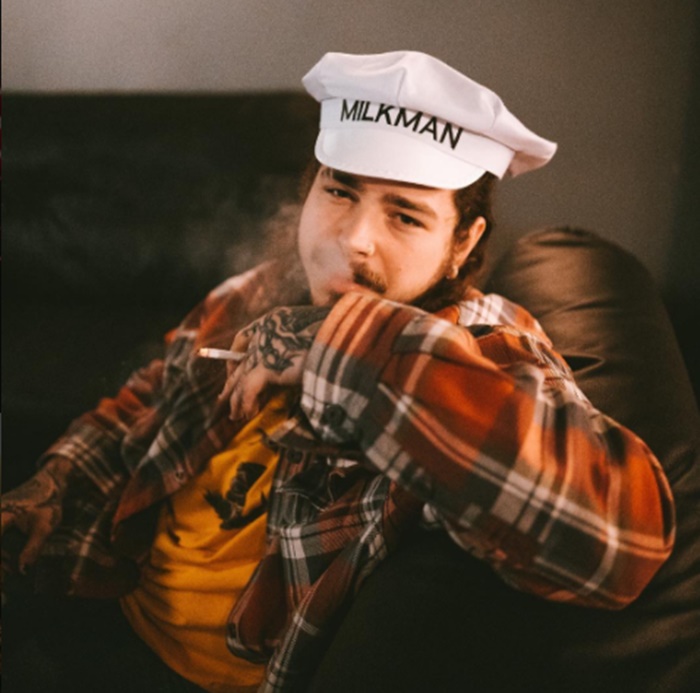 CelebNMusic247.com has the latest hip hop beef, if you would call it that. Let's say music beef between Lil B and Post Malone.
Lil B took an unprovoked shot at Post Malone while praising other REAL white rappers on Twitter.
Lil B took to Twitter stating:
"Beastie boys seemed authentic !!! And pushed the culture forward!!!!!!! I love y'all brothers! White skin red heart we family."
B continued to attack Post Malone saying:
"Shouts out to Mac Miller also he is a red heart human brother who may feel as if he is white on the outside ! He's a real one love!"
Post Malone CLAPS BACK Over XXL's 2016 Freshman Class
The "I'm God" rapper adds this about the studio made Post Malone:
"Only person who was white and seemed to keep it real to everyone is Eminem !!!! He a older white dude now but he legit ! Love u."
Post Malone CLAPS BACK I'm NOT A Rapper
Then he states that Post Malone is turning white? hasn't he always been a white guy trying to act black? Anyways, here is what B said next:
"Post Malone is slowly turning into a white dude! Lol he's pushing, it give it a few years he gon be full country and hate blacks lol."
Post Malone FIRED BACK with a short and threatening statement:
"This is not lil b nerd. Die"
After Malone's response B went off saying [these posts have been deleted by Lil B, but we still have them]:
"Hey hey hey this is Lil B and I love u to but got u…This is Lil B and fuck post Malone u ain't hip hop bitch u don't even rap keep sucking platinum rich dick fake ass Rick Rubin. Post Malone just mad cuz I no he make country western music not hip hop it's ok brother! We support u anyway!!! U platinum! Good job!"
Lil B FIRED BACK with more:
"Somebody go tell French toast Malone that he is mean and husky and he better not try and bear hug me cuz ima run from his nene ass…French toast Post Malone makes fake hip hop country music in his booty shorts in his mansion barefoot with giblet feet … ewwww.
Post Malone Wearing Booty Shorts
We take it that he's referring to this video:
B went on saying:
"Y'all going to French toast post show? Who post Malone? French toast post! Fuck ya bro he's fire! And hottest artist out!!! Dammit now I can't get a French toast post Malone feature in 2017 and he runs the industry! Damn man! I need a hit record! I said a harmless joke about my brother post Malone about leaving hip hop to go country and he told me to go die smh love him still."
He ended it with this:
"Post Malone thick as fuck no homo we going to see him rap white iverson in booty shorts! He may bring out the bentley ! He famous!"
Wow, that was a lot.