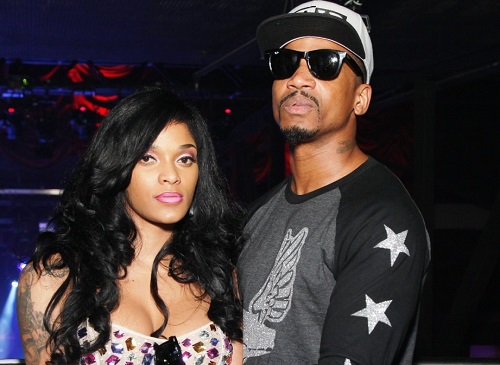 (CelebNMusic247-News) LHHA's Joseline Has Words For K Foxx:(#Joselinehotlikefire, #Joselinewordstokfoxx)
You can tell Love & Hip Hop: Atlanta is on its way back to VH1 for its new season, because Joseline Hernandez is already firing shots!
Of course, the cast is making media runs and making headlines all of a sudden. The latest is Joseline Hernandez and Stevie J., who made a trip to Hot 97 this week.
And as expected, Joseline talked a  little smack about her fellow female VH1 reality stars.
Hernadez sounded off saying:
"I think they do too much but not enough."

"They are all sloppy and just nasty. They need to get they a** in the gym."
Then, Joseline had some advice for Hot 97 personality K. Foxx  of VH1's "Gossip Game:
Joseline said:
"First of all you supposed to be the boss, K. Foxx–you been in the game for a long time, them ratchet hoes don't mean nothing."

"Them hoes supposed to bow down to you and do what you say. Let b****es know 'Hoe you aint bout that life!.'"
Someone had to say it to Foxx! Where's Stebie?
CelebNMusic247 brings you latest news on celebrity daily…Stay Connected to CelebNMusic247.com: Follow us on Twitter – Like us onFacebook and Friend us on YouTube 
Related articles